Caring Currents
Reverse Mortgages: Time to Look at Other Options?
Last updated: May 16, 2008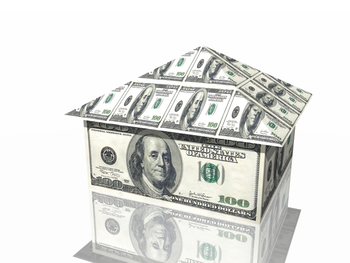 If you're looking into a reverse mortgage, two new articles may give you pause.
Under a reverse mortgage, the homeowner converts the equity he has built up over time into cash, in the form of either a lump sum, a monthly payment to the owner, or a line of credit. Unlike a traditional home loan, a reverse mortgage has no monthly payments -- no repayment is required until the owner sells the home or is no longer using it as a principal residence. Many homeowners like the flexibility and cash that come with reverse mortgages, but the loans do come with a price: notoriously high closing costs.
Now, The Los Angeles Times is reporting, some homeowners are opting for something known as a deferred payment loan. As the paper explains, with deferred payment loans, "there are no origination fees, and insurance and premiums and closing costs, if any, are very low." Interest rates are also capped at low rates, and part or all of the loan may be forgiven if the homeowner stays in the house for a long period of time. However, unlike reverse mortgages, which can be used for any type of expenses, deferred payment loans can typically only be used for certain home repairs or improvements. Although the Times cautions that these loans can be hard to find and have strict eligibility rules, it may be worth contacting your city or county's housing department to see if you or your parent qualifies. 
At the same time, some bloggers are up in arms about the Department of Housing and Urban Development's recently updated reverse mortgage regulations. Under the new rules, complains blogger Peter Miller at the Reverse Mortgage Guide, lenders are explicitly allowed to pay the $125 fee for the so-called independent counseling that is required for all reverse mortgage applicants. The purpose of the counseling session is to determine whether the applicant is a good fit for a reverse mortgage and to make sure they are aware of all fees and costs associated with the loan.
As Mr. Miller asks in his blog post: "Could the potential for conflict be any more obvious?" Would you feel comfortable with your parent receiving "independent" loan counseling from their lender? Or would you advise your parent to find a different or more conventional loan?
Image by Flickr user smrainone, used under the Creative Commons License