Caring Currents
Storm Watch: What About Reverse Mortgages?
Last updated: Aug 22, 2008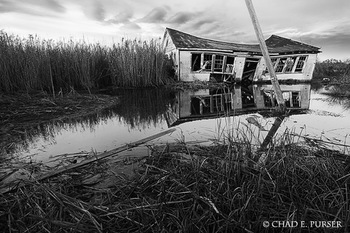 All Rights Reserved
As Hurricane Fay hits shore, and storm warnings dominate the news, older homeowners in the affected regions may be asking themselves: What happens to my reverse mortgage if my home is damaged in the storm?
With hurricane season upon us -- and in the wake of the recent Southern California earthquake -- it's important for reverse mortgage holders to understand the implications of natural disasters and the damage they can cause.
Because the bank may very well end up owning the home in the event the mortgage holder dies, reverse mortgage lenders typically require that applicants agree to keep their home in good condition (along with a host of other requirements, including staying up to date on property taxes and homeowner's insurance) for the life of the loan.
In the event that the bank determines the house is damaged beyond repair -- even if the damage was caused by natural disaster -- the lender has the right to demand that the entire loan be paid in full, a new article in US News & World Report reminds us:
"If there is hurricane or flood damage to the home that you can't repair, the loan is due," cautions Prescott Cole, an attorney and eldercare advocate who has worked with numerous reverse-mortgage borrowers. "If you can't repay the loan, you will lose your house."
Some reverse mortgage fans are undeterred. Even if that situation occurs, your parents can never owe more than the value of their home, counters Peter Miller at the Reverse Mortgage Guide blog. Despite the financial risk that comes from severe property damage, Mr. Miller is still a proponent of reverse mortgages (which isn't entirely a shock, given the name of his site.) "In effect, with a reverse mortgage in such a situation, you have sold it, woeful condition and all," he writes. "You may well have done far better than neighbors with a forward mortgage where the loan amount is due and payable regardless of what happens to the property."
Still, If your parents live in a hurricane-heavy area or otherwise have a hard time keeping up with their property, a reverse mortgage may not be the best choice for them.
Photo by Flickr user Chad Purser, used under the Creative Commons attribution license.