Caring Currents
Retirement Shock: How to Get Back on Track When Your Savings Are a Shambles
Last updated: Aug 07, 2009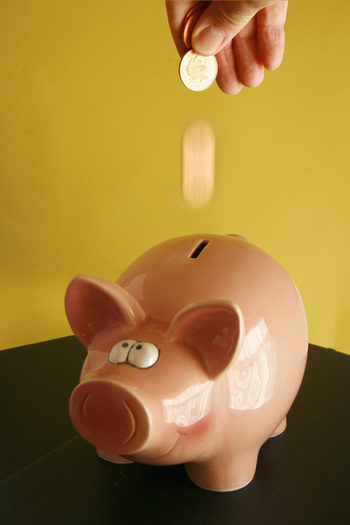 Are you close to or even past the time you'd planned to retire, yet despairing if you'll be able to afford to stop working?
Welcome to the club. The collapse of the stock market last fall and winter took a huge bite out of most families' retirement nest eggs; many of us lost a quarter to half of what we'd saved. Depending on how and where your funds were invested, you may have seen a bounce-back, or you may still be waiting. But that's not the only problem. According to the Employee Benefit Research Institute (EBRI), nearly 43 percent of older workers had less than $50,000 saved for retirement in the first place. And according to AARP, one in five workers ages 45 and older have stopped investing in their retirement accounts altogether. Factor in the many companies slashing pensions and cutting retiree health benefits, and things look dire for many of us.
What to do? Here are seven ways to start salvaging your or family members' savings and get back on track for retirement. After all, we can't keep working forever -- or can we?
1. Take advantage of the little-known Saver's Credit. If your adjusted gross income -- known to tax experts as your AGI -- is under $53,000 for a couple or $26,500 for a single, you can claim a special tax credit for your retirement contributions of between 10 and 50 percent of the original contribution, says Bills.com. This is in addition to your regular income tax deduction for the contribution amount. Talk to a tax expert if you think you're eligible.
2. Check your eligibility and make sure you're getting the new "Make Work Pay" Credit. Part of the economic stimulus package, the Make Work Pay credit is $400 for working individuals and $800 for working married couples, and is dispersed by employers withholding less from employees' paychecks. However, even part-time workers may be eligible for this credit, available for both 2009 and 2010. The credit applies to couples with AGI of less than $150,000 to $190,000 and to individuals with AGI less than $75,000 to $95,000. Most employers automatically worked the credit into paychecks after April 1, but check with your HR department to be sure.
3. If you're receiving social security or disability, make sure you get your Economic Recovery Payment. Also part of the stimulus package, this one-time $250 payment is due to all those who receive social security or supplemental security income (SSI) benefits, along with the disabled, railroad retirees, veterans, and state government retirees.
4. Take a tax break for a new car. If you're planning to buy a new car before you retire, this fall is a good time to go for it. Interest rates are very low, incentives are high, and new regulations allow most taxpayers to deduct the average 6 percent state sales tax, as well as local sales and excise taxes, paid on new car purchases. But take note, there's a time limit: You must make your purchase before Jan. 1, 2010, to qualify for the deduction.
5. Consider refinancing your home. Mortgage interest rates are at or close to an all-time low. Since you need proof of income to refinance, consider doing it now, while you're still working, since the savings will help you down the line. If you can shorten your payment term to 15 years, you'll save even more.
6. Buy a home if you don't own one. Hey renters, buying now makes a lot of sense because you can take advantage of the new $8,000 tax credit for first-time home buyers. Also, home prices in most areas have dropped enormously, and so have interest rates. Here's something most people don't know: To be eligible, you don't have to have never owned a home. The credit defines you as eligible if you haven't owned a home for the past three years. At the moment, this credit is only available until the end of 2009, so act fast if it can help save your retirement.
7. Consider a reverse mortgage, now worth more. If you own a home and need the cash, investigate a reverse mortgage, also called a home equity conversion mortgage, or HECM. This spring, the Federal Housing Administration increased the limit for these loans from a previous maximum of $417,000 to $625,500. By a complicated formula, this means that if you own a home worth $625,000, the amount you can obtain from a reverse mortgage just went up from $238,00 to nearly $360,000. Reverse mortgages allow homeowners over age 62 to borrow against the value of their home, with the borrowed amount repaid from equity when the home is later sold.