Caring Currents
Lifestyles of the Rich and Retired
Last updated: Mar 25, 2008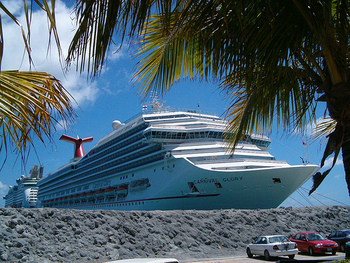 Helping your parents sort through their retirement housing options may seem like an arduous task. But with 6.1 million Americans expected to pass age 85 by 2010, those options are becoming more varied -- and lavish -- than you might imagine.
For several years now, luxury hotel chains have been getting into the retirement business, offering amenities traditionally associated with high-end hotels--fine dining, maid and concierge service, fresh linens -- plus "wellness clinics" and even skilled nursing.
Now, a handful of cruise lines have upped the ante by marketing themselves as floating retirement destinations -- selling or leasing cabins to retirees who want to cruise full-time instead of going into a landlocked retirement community.
And why not? A cruise ship offers many of the same amenities as does a retirement community -- meal service, laundry, recreation, ship's doctor -- plus a lot more varied scenery.
If the thought of year-round sailing makes you queasy, eldercare blogger John T offers a more modest proposal: Why, he suggests, shouldn't assisted living facilities pack up the whole place, staff and residents alike, and load them on to a cruise ship for a month or so out of the year? By his calculations, the cost would be about the same as a month in assisted living, and it would certainly give everyone something to look forward to.
Heard of other high-end retirement options, or have schemes of your own? Please let me know so I can pass them along. After all, it can't hurt to dream....
Meanwhile, if you're struck with a twinge of retirement envy as you check out the specs for the World or the Magellan, don't forget -- there are still a couple weeks left to fund that IRA....
Image by Flickr user mre770, used under the Creative Commons attribution license.