Caring Currents
5 Surprising Ways to Use Memories to Help People With Memory Loss
Last updated: Apr 25, 2008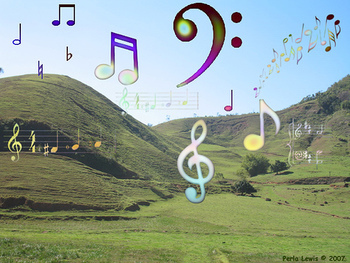 From the Small Acts Bring Big Dividends Department : Here's a way to bring pleasure and peacefulness to a loved one with dementia or Alzheimer's that may also improve communications and add meaning to life: Tap into their memories.
Seem counterintuitive for dealing with someone who has memory loss ?  A technique used in clinical settings does just this. And it's been popping up in news reports—reminding us of its limitless applications for caregivers and their loved ones anywhere. Reminiscence therapy (RT) involves stimulating talk about the past through the use of sensory prompts  (images, sounds, textures, tastes).  Research is unclear whether it prolongs memory or improves cognition. But RT does seem to improve mood and quality of life,  especially in early or mid stages of the disease, which is huge. In fact, it's also used to treat depression -- which affects as many as 40 to 50 percent of people with Alzheimer's.
Some recent cool examples of reminscence therapy in action:
Movie prompts: Yesterday's  Salem (Mass.) News gives an instructive account of how the president of Hearthstone Alzheimer's Care uses a movie night  --  for example, "The Sound of Music" or "The Three Stooges" -- to spark talk about everything from war to violin lessons. "These film clips generate emotions," he says. "After [participants] leave here, they'll feel alive. And they'll remember this event much longer than they will other parts of their life because it's connected to an emotion."
Digital prompts: Also just yesterday, The Dementia Caregiver's Toolbox shared this Microsoft contest-winning idea from the Alzheimer's Society UK, ideal for tech-savvy caregivers (or their teenage kids) : Create a custom DVD using photos, videos, other images, and music about the life of the person with dementia. This RT tool doubles as a wonderful way to acquaint caregivers outside the family with your loved one.
Toybox prompts : RDO Equipment of Moorehead, Minn., donated 28 miniature tractors to a nearby hospice for an RT project for Alzheimer's residents who had worked in agriculture (pointed out by Minding Our Elders ). Apparently the gift sparked deeply-held recollections. Could a simple toy related to your parent's past do the same?
Photo prompts: Last month, a UK Alzheimer's charity came up with the lovely idea of a "Life Book" -- a photo album/scrapbook hybrid -- put together with the older person, so it's both life review in the making and the enjoying later.  (Thanks, Alzheimer's Reading Room .)
Religious prompts: Spirituality is a longtime fixture in many lives. A UK church uses religous images to spur RT, which brings up interesting potential in any faith. Holy music would work, too.
Clearly the possibilities are endless -- and worth sharing. (So please do!)
Image by Flickr user Perla* used under the Creative Commons attribution license.