Caring Currents
To Protect Seniors in Natural Disasters, Talk About It Beforehand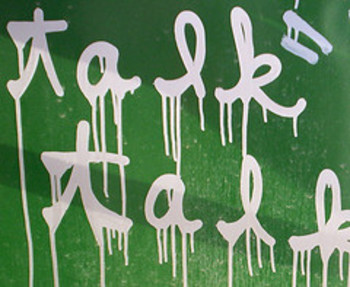 All Rights Reserved
Worried about how your parents will manage in a hurricane, cyclone, earthquake, flood, or other disaster? Get them gabbing. Talking is one of the most important ways to protect seniors in a natural disaster, according to a report from the Hartford Financial Services Group, an insurance company that funds research on aging, among other things.
A recent survey of older Americans commissioned by Hartford found that a huge majority expect to rely on others in a disaster. But most of these same folks haven't talked about disaster planning with their family, friends, or neighbors. So the people most likely to help them don't know what they need or expect.
The solution: Sit down for a chit-chat with your parents or other elderly loved ones and hatch out a plan for handling disasters. Covers such basics as:
Establishing a network of people to check on them and then to pass information to others
Making sure they have an emergency supply kit. Check out these tips on kits from the Red Cross and the U.S. Department of Homeland Security
Back-up medications, prescriptions, hearing aids, glasses
Extra food and medications for pets
This information plus much more is covered in detail in a great booklet published by the Hartford with the MIT AgeLab. The Red Cross also has helpful disaster planning information for seniors.
It's so easy to put this stuff off until it's too late. I'm guilty of this, and I live in earth-shaky California, where the next "Big One" is expected any second. What I like about this recent advice is that it's straightforward: "Mom, dad, let's chat. Do you own a flashlight? Got any bottled water on hand?"
Image by Flickr user pink moose under the Creative Commons Attribution License.