Caring Currents
Weighty Matters: Diabetes Drugs Can Pack on the Pounds
Last updated: May 07, 2008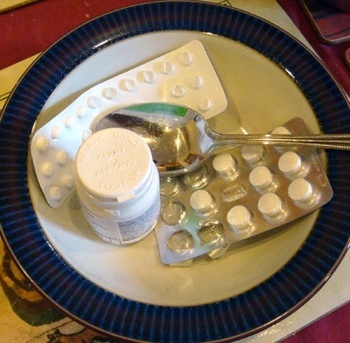 Here's the skinny on some prescription meds: They can cause weight gain. 
Several diabetes drugs -- as well as some blood pressure pills and certain antidepressants -- are among common culprits.
As Benjamin Brewer, who pens The Doctor's Office column for the Wall Street Journal, recently noted, it can be tricky balancing the benefits of a drug like, say, glipizide, which helps lower blood glucose but has the drawback that it can add unwanted inches to the waistline (which could lead to other health concerns).
Sometimes, Brewer adds, people with diabetes have to choose between cheaper meds and a thinner body. As it turns out, some of the newer diabetes drugs that don't lead to weight gain are a lot more expensive than the older, cheaper pills that may cause folks to bulk up.
And as Jacob Goldstein, Brewer's blogging buddy at the Journal points out, it's often impossible to predict who will actually experience side effects -- in this case stacking on extra pounds -- from certain drugs.
Have your parents gained weight since starting on diabetes meds? If so, don't pull the plug on their prescription just yet. First, take a good look at their diet and exercise patterns. And talk over your concerns with their doctor. There may well be alternatives to their current drug regimen that translate into extra pounds.
If you've explored other options and decided that the benefits of a drug outweigh this hefty side effect, have you figured out any strategies to help minimize weight gain? If so, give me the skinny on what you've learned.
Image by Flickr user Betacells used under the Creative Commons attribution license.