Caring Currents
Has a Pre-existing Condition Kept You From Getting Insurance? Now It's Yours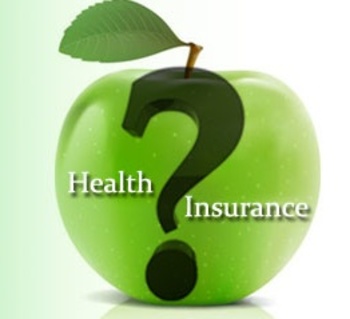 All Rights Reserved
"All I want to know is, how soon until we can apply for the new government insurance that doesn't allow them to refuse you for a pre-existing condition?" a friend asked me the other day. Her husband, who's in his late 50s, has been diagnosed with precancerous colon polyps that need to be removed. He had been on COBRA after being laid off from a financial services job two years ago -- and it just ran out.
One area of the new health care bill that's not controversial -- at least not to those who've been denied health insurance because of a pre-existing condition -- is the section that says insurers can no longer decline someone from coverage just because they're not in perfect health.
There's been so much arguing back and forth about what the bill does and doesn't promise that I thought we should take a close look at this particular issue, which affects so many Caring.com members. Those of us caring for family members with health problems are right in the line of fire on this issue.
Here are answers to the most common questions Caring.com members are asking.
Q. Does H.R. 3590 - the Patient Protection and Affordable Care Act -- prohibit insurance companies from refusing coverage for those with pre-existing conditions?
A. Yes, it does.
Q. How soon does it go into effect?
A. Officially, six months from the day the bill was signed into law; September 23rd is the date that's most commonly mentioned. But the high-risk pool insurance, the first step for those with pre-existing conditions, will become available 90 days from the date of signing. Practically speaking, that means early June.
Q. Does this mean in 90 days I can apply for insurance and they have to give it to me despite my condition?
A. Yes, though you may pay more for it. What's happening is that the health care reform bill sets up a two-step process for those with pre-existing conditions.
The rollout of full, affordable coverage for those with pre-existing conditions starts with children. Starting Sept. 23rd insurers won't be able to exclude children with pre-existing conditions from being on a family policy. This applies to families who already have a policy, as well; starting this fall, your child with a pre-existing condition will be covered under your family policy.
For adults, though, this complete protection doesn't start until January 1st, 2014. At that point, adults will be protected from coverage exclusions just like children.
For the next three years and eight months, those with pre-existing conditions will be relying on what some folks are calling "Plan B", the interim solution. Here's how it's going to work.
It's a short-term, national high-risk insurance pool. American citizens and legal immigrants who have preexisting conditions and have been uninsured for at least six months will be eligible to enroll in this pool and receive subsidies to help them afford the premiums.
Under the law, the premiums for this pool will be the same as would be charged for a standard population of people with varying risks. Maximum out-of-pocket cost sharing for enrollees will be $5,950 for individuals and $11,900 for families, per year.
Q. Who do I talk to about applying?
A. Check with your state department of health to find out if your state is setting up a pool. States have 90 days from the March 23 signing of the health reform bill to set up a program to cover people with pre-existing conditions who have been uninsured for at least six months. If a state can't or won't comply, the Department of Health and Human Services will administer one for them.
Q. If my state is not setting up a high-risk pool, what should I do? A. You probably won't know that yet; each state has until April 30th to decide if it's going to set up its own high risk pool. Some states already have high-risk insurance pools that operate under a different set of rules, and those states have to decide if they're going to switch those plans over to abide by the new Federal rules. A recent study conducted by the Kaiser Family Foundation concluded that 35 states have high-risk pools with enrollment totaling 200,000 people; states with the largest enrollment include Illinois, Maryland, Minnesota, Oregon, Texas, and Wisconsin. This link shows which states currently have high-risk pools and whether they're currently open to new enrollees. But remember, these are not the insurance pools that will be established under the new law; those don't start until early June. And don't worry; if your state is not listed here or doesn't set up a high-risk pool, the Department of Health and Human Services will be administering a pool for your state.
Q. What do I do if I lost my health insurance less than six months ago?
A. If you're like my friend whose husband's COBRA coverage just ran out, unfortunately you'll have to wait out the six-month window before you qualify for the high-risk pool coverage. However, what's different is that you don't have to try to hide a pre-existing condition, worrying that it will prevent you from obtaining coverage.
What this means is that you shouldn't wait to have any health problems treated. (I advised my friend that her husband shouldn't risk waiting to have his polyps removed.) During the next few months, utilize your local public hospitals and clinics to obtain health care for the conditions you have that require treatment. Then as soon as you're eligible to join the high-risk pool, apply.