Caring Currents
One Cheap, All-In-One Pill Could Cut Heart Disease Risk in Half
Last updated: Apr 01, 2009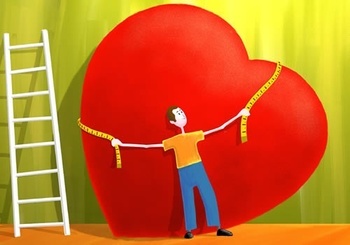 Big news this week: A cheap 5-drug cocktail was unveiled that has the potential to cut heart disease risk in half. And for those of us caring for aging family members, the "polypill" -- as it's known by researchers -- would make managing medications much, much easier.
The so-called polypill, which the health care community has hoped for for a long time, combines a statin to lower cholesterol, low-dose aspirin to prevent stroke, and three blood pressure-lowering drugs in one easy-to-take pill. Since all the medications included in the cocktail are available as generics, it's also extremely affordable.
The research, which was presented at the American College of Cardiology meeting in Florida this week and is published in the March 30th issue of the Lancet, was conducted in India, home of Cadila Pharmaceuticals, which is taking the lead in developing the drug, which they call Polycap.
The two thousand volunteers who took the combo drug reduced their blood pressure, lowered their cholesterol levels, and decreased the risk of clotting that leads to stroke.
Researchers think this breakthrough could lead to an enormous reduction in heart disease across the world. Currently heart disease is the leading cause of death worldwide, killing more than 17 million people a year. In fact, according to the World Health Organization, heart disease accounts for one in three deaths every year.
Caregivers and health providers have been following research on the polypill closely, because it could make preventing and treating heart disease so much easier. Taking one pill instead of five would go a long way to helping older folks remember to take their medicine, don't you think? (To help with this right now, here's how to set up a [medication tracking system] (https://www.caring.com/tasks/create-a-medication-tracking-system).)
In the study, participants had high blood pressure and high cholesterol, but the researchers are also studying whether Polycap could be given to all healthy, middle aged people to prevent cardiovascular disease from developing.
The lead researcher, Salim Yusuf of McMaster University in Hamilton, Ontario, was pretty excited: "It could revolutionize heart disease prevention as we know it," he said.
The current study was a Phase II trial, and larger Phase III trials will need to be conducted before Polycap is ready to bring to market. But the progress is oh-so-encouraging for all of us trying to protect our family members' health.