Caring Currents
Pet Safety for Seniors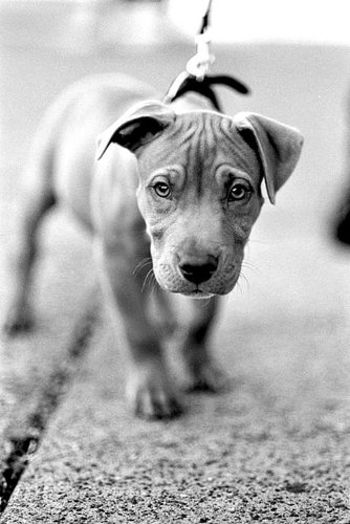 All Rights Reserved
Is your mom's Fido a faithful friend or complicating nuisance? What about Grandpa's Fluffy -- healing creature or potential deathtrap?
One look at the pleasure my 87-year-old Dad gets cradling Coco, the miniature (and I do mean tiny) dachshund he lives with convinces me of all the research established on how pets do older people a world of good. They help a person relax and are a form of socialization. (Even if he has to look at her collar every few minutes: "And this is . . . what's your name? Coco!")
But Coco's tininess is also a worry to me. She gets, well, underfoot.
And companion animals can be a very real health risk, it turns out. More than 21,000 elderly Americans are treated in emergency rooms each year due to falls associated with their pet dogs and cats, says a report from the Centers for Disease Control and Prevention. That's not a huge number. But the really scary part: The highest rate of injuries from all pet-related falls occurs in people older than 75. And the most common diagnosis is the potentially life-altering one older people really want to avoid: Fracture.
The biggest dangers:
Tripping over pet toys
Untrained excited dogs who jump up
Pets who sleep on the bed or at one's feet
Tripping over a cat or dog lurking around one's ankles
Getting tangled in a leash
So what's a well-intentioned relative to do?
If someone insists on keeping a pet:
Warn them. For many elders "falls" is a very scary word. Just knowing the danger might help them move more carefully.
Really watch their interactions. Is it a frisky dog who jumps up on people? The CDC recommends obedience training, but many older people can't follow through with the rigors of training "" and many old dogs won't learn new tricks.
Really watch the person. Being unable to care for a pet can be a red flag about the person's ability to live independently. When vision problems are severe, for example, even a well-behaved animal can be a hazard.
Consider hiring a dog walker ""a.k.a. a local teen-- who can exercise the animal for the person.
Have someone walk with the person who can control the leash while going out together.
Routinely scour the house for chew toys, etc. just as you look out for throw rugs, papers on the floor, and other potential hazards. Just get rid of them.
If someone can't keep a pet:
See if a friend or relative will adopt the animal who's also willing to bring it for visits. Spending time with animals really can lift the spirits of the ill or housebound.
Look into pet-therapy programs in your area that bring pets to homebound people. Someone with mid-stage dementia may be comforted by any pet, not necessarily their own. Start by asking a program coordinator at a senior housing facility or your [area agency on aging] (https://www.caring.com/local/area-agency-on-agings).
Know that some long-term care facilities do allow pets.
Don't feel overly guilty about removing an animal who can't be cared for. It's always sad when pet and owner must part ways. But in the big scheme of things, you have to prioritize. If you've done everything you can think of to help a pet-lover maintain the benefits of having one, and to find the pet a good home, that's huge on top of all of a caregivers' other demands, even if it doesn't work out perfectly.
Pets are neither all-bad nor all-good. Like most of us.