Caring Currents
Telling Our Stories: The Importance of Personal Cancer Blogs
Last updated: Apr 15, 2008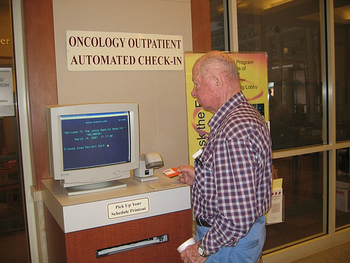 Listening to NPR in the car yesterday morning, I was thrilled to hear, for the first time in a long time, the voice of of an old friend. Except this is a friend I've never met. I know Leroy Sievers solely through his blog, My Cancer, on the NPR website. Maybe you know him too?
A 25-year veteran of network news, Sievers started blogging when he was diagnosed with cancer two years ago. Since then, he's doggedly documented, with a combination of ascerbic humor and poignancy, his battle with recurrent colorectal cancer. In the process, he's developed an international following so passionate that his friend Ted Koppel made a documentary (airing May 6th) about the phenomenon.
Sievers touched a nerve, no doubt about it, but he's by no means the only one. There are many brave souls in the blogosphere who've taken the substantial risk of "outing themselves" as cancer patients in order to tell their stories and, hopefully, help others.
In heartfelt tribute to all the cancer warriors out there, I thought I'd list, in no particular order, my favorite personal cancer blogs:
Take a peek, you might just meet a new friend.
And please, let us know which cancer blogs you read, so we can continue to build our list -- and an even bigger network of friends.
Image from Flickr user mdkiteman used under the Creative Commons attribution license.