Caring Currents
Cancer Claims Paul Newman but His Legacy Lives On
Last updated: Oct 01, 2008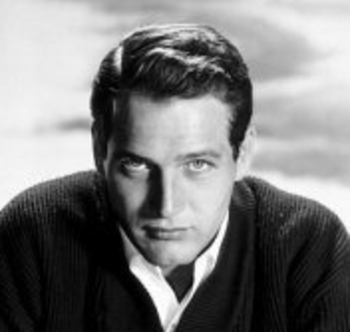 When Paul Newman died on Friday, we lost yet another truly great man to cancer. Newman, age 83, died Friday at home in Westport, Connecticut with his wife of 50 years, actress Joanne Woodward, and his five daughters by his side. Yet until reports of Newman's illness surfaced in June, the public wasn't aware that the revered actor and philanthropist was battling the disease.  
A slew of reports in June speculated that Newman had lung cancer after he appeared looking gaunt at a fundraiser for his Hole in the Wall Gang camps for children with life-threatening illnesses, and the photos were published on Martha Stewart's website. However, his publicity rep refused to confirm the rumors.
Here's the thing: It's wonderful when a celebrity publicly acknowledges having cancer. In the past, having cancer was something people were frightened and secretive about. And even today, many people choose to keep a cancer diagnosis private. For one, there are all sorts of possible repercussions, in particular damage to one's career opportunities. And many public figures, whether actors, sports heroes, politicians, or business leaders, want to avoid at all costs the sudden invasion of the press into a very private area of their lives.
So when a public figure speaks out about battling cancer, as, for example, Patrick Swayze did about his diagnosis of pancreatic cancer last spring, there's no question that it's a brave statement.
But that doesn't mean that the opposite is true as well. Those who choose to keep their battles with cancer private are by no means less courageous. They simply choose to fight on different terrain.
In addition to giving us some of the most memorable roles in movie history, Newman chose to have his legacy be about living life to the fullest and giving back to others some of the benefits he felt his own charmed life had provided him.
In 1982, with writer and friend A.E. Hotchner, he began bottling and selling a salad dressing he'd previously given as a gift to friends, and the Newman's Own label was born. The business took off beyond it's founders' wildest expectations, expanding to sell spaghetti sauce, popcorn, and a line of organic snacks (Newman's Own Organic, run by daughter Nell Newman), such as fig newtons and lemonade. The company has generated more than $200 million in profits, all of which have been donated to fund various charities, including the Hole in the Wall Gang camps. The camp's website states that, thanks to Newman, 135,000 children from around the world with life-threatening illnesses -- including many with cancer -- have attended summer camp free of charge.
When Newman's only son, Scott, died at the age of 28 from an accidental overdose of pills and alcohol, Newman created the Scott Newman Center in Los Angeles to publicize the danger of drugs and alcohol. It's headed by Susan Newman, the oldest of his five daughters.
A fan of racing since he starred as a race car driver in 1969's Winning, Newman became a successful race car driver himself and won several national driving championships, giving himself the gift of competing at Daytona in 1995 as a 70th birthday present to himself.
He advocated many liberal political causes throughout his life, earning himself a spot on Richard Nixon's notorious enemies list, which he called "the single highest honor I've ever received."
In a video he made about the Hole in the Wall camps, Newman said he didn't originally found the first camp out of some lofty sense of purpose, but rather to honor the legacy that luck plays in all of our lives. "I was trying to acknowledge, I think, luck -- what an important part it has played in my life, the benevolence of it, and the  brutality of it in the lives of some children."
While some might say Newman's luck ran out when he lost his battle with cancer, another interpretation could be that he rolled the dice many times during a long and rich life, and most often came out a winner.
Uncredited early publicity still of Paul Newman in the public domain.