Caring Currents
Are Your Parents Driving Their Caregivers to Quit?
Last updated: Aug 18, 2008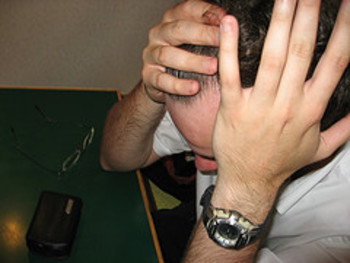 A friend got a call a while ago that sent her over the edge. Yet another of her mother's home caregivers had quit, claiming she couldn't take the elderly woman's insults -- the third time this had happened in less than two years. This friend lives across the country from her mother and has to handle all of her care long distance -- by phone, email, and periodic visits.
Talk about a major drag. This was one. For some seniors, the fact that they need care is so demeaning that they simply can't get beyond lashing out at the caregiver. It's almost as if they're trying to force them away. Perfectly understandable, but still hard to deal with -- especially for a caregiver.
I collected information from a variety of sources about what might help in such a situation. Turns out this problem is so common there's quite a bit of thinking on it. Here's a start.
When interviewing candidates or employment agencies, make certain your parents' personality challenges are very clear. You're essentially saying this is a demanding position, requiring a special person: Do you have this expertise? Respect the skill involved in caring for cranky personality types.
Hire for a trial run to see how the personalities mesh. This is always a good idea. Make sure the trial run is long enough for your parents and the caregiver to adjust to each other.
Encourage the caregiver to maintain a friendly but professional relationship with your parents rather than become buddies. People are more likely to let emotions fly with people they're closest to. This isn't always a negative but can send a caregiver relationship down the tubes.
Consider meeting with a geriatric social worker or psychologist (ask your parents' doctors for referrals) to hash out a behavior plan that caregivers can use when the going gets tough. This is basically a guideline for dealing with anger or insults, such as what words to use when responding.
As hard as it may be, try not to get into battle with your parents. Talk about the subject calmly and clearly. Listen and respect your parents' feelings -- they're genuine. But it's OK to be firm and stick to the facts. "Mom, we're running out of options, you've been through three caregivers in a year, and it may be time for you to move to assisted living."
Go the extra mile for caregivers who seem to have a fighting chance. If you've found someone who's forging a decent relationship with your parents, make the person feel valued in any way you can -- a gift certificate to a favorite restaurant or a raise.
Know when enough is enough. Managing home care is work enough even when relations are good. Add fights, quitting, and constant turnover, and it's a major stressor. If you feel you've hit the wall and the situation is taking over your life, call a family meeting and demand -- yes demand -- a change. Bring in your parents' medical team or a geriatric care manger to help map out alternatives.
My friend? Well a new caregiver has been working for about six weeks and so far so good. I'll keep tabs on the situation and see how it goes. My fingers are crossed.
Image by Flickr user Kai Hendry under a Creative Commons distribution license.