Caring Currents
Overweight Women at Greater Risk for Cancer But Receive Fewer Screenings
Last updated: Mar 25, 2008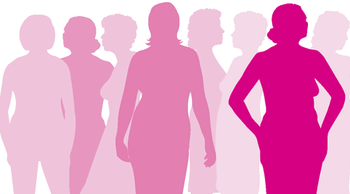 When we worry about our parents getting cancer, we think in terms of risk factors. Are they -- or were they -- smokers, sun-worshippers, red meat-eaters?
We assume their doctors are aware of their risk factors for particular cancers and are on the alert. But research is showing time and again that our confidence may be sadly misplaced.
This week, the journal of the American Cancer Society is releasing a study showing that women who are overweight or obese are less likely, rather than more likely, to receive recommended screenings for colorectal cancer and breast cancer. Why is this so disturbing? Because excess weight is a well-known risk factor for both breast cancer and colon cancer , as well as other types. So you'd think it would be the other way around, wouldn't you?
This strange lack of attention is even more surprising, given last week's news, highlighted by the ever-informative Cancerfocus blog, that when obese and overweight women do get breast cancer, it tends to be much more aggressive with a lower chance of survival. Talk about a double whammy.
We tend to think of cancer risk as a prevention issue (wear sunscreen! eat your veggies!), but when it comes to caring for our parents, it's much more important to focus on making sure they're being carefully screened. And sadly, it may fall to us to make sure that happens.
What can we do to make sure our parents are getting all the tests they need?
Image used under Creative Commons license