Caring Currents
Seniors Hit Hard By Overdraft Charges
Last updated: Jul 04, 2008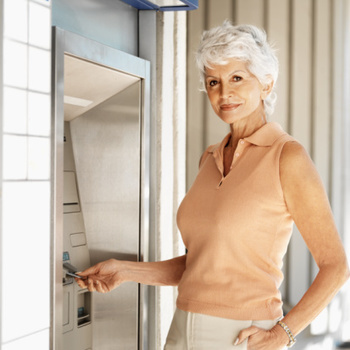 High banking fees are taking their toll on senior citizens, according to several new reports, which reveals that debit cards may be to blame.
The Center For Responsible Lending has found that seniors spent $4.5 billion in overdraft fees last year, in large part because many of the elderly are switching over to debit cards after years of relying on checkbooks and cash. Debit card purchases and cash advances can easily trigger overdrafts -- and the resulting bank fees -- if older account holders are confused as to how the cards work and when the electronic withdrawls will hit their accounts.
What's more, many banks follow practices that result in greater overdraft fees, according to the report, including "routinely re-ordering daily transactions to subtract highest-dollar amounts first, and holding deposits longer than necessary."
At the same time, some financial institutions are jacking up the fees they charge for emergency overdraft coverage, according to an article in USA Today. Bank of America recently raised its overdraft fee from $20 to $25, while Washington Mutual raised its fee to $34 from $32.
For seniors on fixed incomes, these fees -- which quickly add up -- can easily decimate their monthly budget. What can your parents do if they're being affected by onerous overdraft charges? Peter Miller, a blogger at the Reverse Mortgage Guide blog, recommends setting up online access to the account so that you or your parents can easily monitor account balances and see which checks, debits, and deposits have cleared.
Also, if your parents are hit with overdraft fees but are otherwise good banking customers, advise them to contact their bank and request that the fees be waived. Many institutions routinely waive overdraft charges, and it never hurts to ask.
Photo provided by Flickr user TravelStar, used under the Creative Commons attribution license.