Caring Currents
Catch Ovarian Cancer Early With a Simple Symptom Screening Test
Last updated: Jun 25, 2008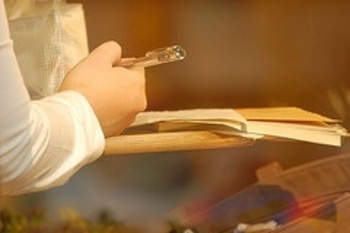 It turns out ovarian cancer isn't such a "silent killer" after all. New research conducted at Seattle's Fred Hutchinson Cancer Center (to be published in the August issue of the journal Cancer) shows that asking women about three simple symptoms may determine if they have the deadly disease.
When used in combination with the CA 125 tumor marker blood test, a screening questionaire accurately predicted ovarian cancer in 80 percent of women with early stage disease and 95 percent of women with late stage disease.
Ovarian cancer will kill 15,280 women this year, most of whom didn't know they had cancer until it was too late. More than 70 percent of women diagnosed with ovarian cancer are already at an advanced stage, when the survival rate is only a little over 20 percent.
Any woman should talk to her doctor if, in the past year, she's experienced the sudden onset of any of these symptoms:
pelvic or abdominal pain
Increased abdomen size or bloating
feeling constantly full or having difficulty eating
Many women experience these symptoms from time to time, which is why ovarian cancer is often misdiagnosed. What's key is that a symptom is new (within the past year) and that it recurs frequently -- at least 13 times every given month -- study author Robyn Andersen told Caring.com.
Because ovarian cancer is so deadly and difficult to detect, the news generated lots of excitement. Gloria Gamat blogged about it on Cancer Commentary, as did Tara Pope on the New York Times' The Well.
If the screening and tumor marker test indicate a problem, the next step is an ultrasound to check for abnormal growths on the ovaries. Unfortunately, though, the only way to know for sure if a woman has ovarian cancer is exploratory surgery, which is why a reliable screening tool is so important.
Women with early stage disease have a good chance of being cured," says  Andersen. "It's just that right now, we don't find many of them in time."
Did this information lead you to call a doctor? Let us know.
Image by Flickr user Atmo used under the creative commons attribution license.