Caring Currents
Personal To-Do Lists That Help You With Caregiving Challenges
Last updated: Sep 22, 2008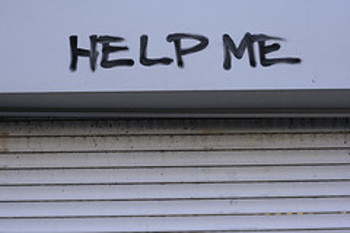 A coincidence last week leads me to mention a new addition to Caring.com -- and one that's already making a difference in at least one person's life.
A close buddy's step-dad, 84ish, went to the hospital with vague symptoms of tiredness and lower body pain. He was admitted and a couple of days later diagnosed with kidney cancer that had metastasized to his intestine and possibly other places. His prognosis is terminal.
This same week Caring.com launched a new feature:  "To-Do" lists. These online checklists guide you through a variety of challenging caregiving situations including What to Do When a Loved One is First Diagnosed With Cancer , and What To Do When Someone Dies.  A complete list is below.
My friend had never dealt closely with a cancer diagnosis. His main "job" is to support and steer his mother, who is caring for his step-dad. He lives far from them. When the news hit, he felt kind of dizzy and overwhelmed. And, he still does . He talks by phone with his mom almost every day, and he's trying to figure out the best way to help her. An extended visit is out of the question because of his work schedule.
The  To-Do Lists (Cancer and When Someone Dies) have really helped him focus and organize his thoughts, he says. His mother isn't much of a computer user, so he's acting as a kind of middle man, guiding her through the gigantic maze of all she's dealing with, with help from the lists.
To access Caring.com's  To-Do lists, simply click on the one you want. (Find them via the link on the left column of the home page.) If you aren't registered on the site, it will prompt you to do so, which is super easy. All you need to do is enter your email address and a wee bit more information (all kept confidential). The lists cover the main things someone needs to do when dealing with specific caregiving situations. There's background information, useful links, a place for personal notes, and little boxes you can check when a task is complete.
You can use the lists online, updating them as you go. Or, if you prefer, print them out to stick on the fridge or keep in your purse or at your desk.
Not everyone is a "check list" kind of person, I know, and these may or may not be for you. But if any of our lists fit the caregiving stage you're going through, it might be worth a try. Checklists can be like stepping stones or a ladder during uncertain or overwhelming times.
Caring.com To-Do Lists  (Find them via the link on the left side of the home page.)
What to Do if You Suspect a Loved One Is in Declining Health
What To Do When You First Learn a Loved One Has Alzheimer's
How to Plan A Funeral or Memorial Service
What to Do to Determine if Elderly Family Members Can Live Independently
What To Do When a Loved One Is First Diagnosed With Cancer
How to Help Seniors Manage Their Finances
What to Do When You First Find out Someone Has Had a Stroke
What To Do When Someone Dies
Image from Flickr User  sillyqwailo under a  Creative Commons attribution license.