Caring Currents
Oral Histories: Preserving Your Family's Stories
Last updated: Nov 12, 2008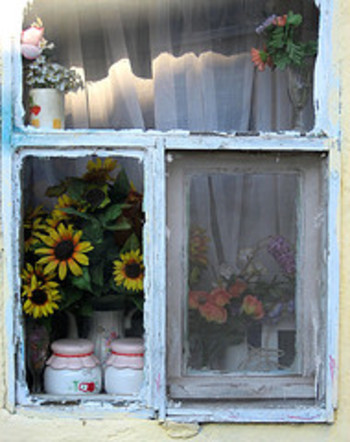 I wish I'd interviewed my grandparents, and recorded some of their stories, before they died. One grandfather worked in the Roosevelt administration and entered Germany with the first Allied troops right after World War II ended. My grandmother graduated from college at a time when few women received more than a high school education. I can still clearly remember the sound of my grandparents' voices, but I've forgotten many of the stories they told me.I wish I'd asked more questions before it was too late.
Many friends and acquaintances I talk to have the same regret. "There are so many things I'd ask her now, if I had the chance," a friend told me wistfully after her mother died. "And I'd give anything to have a recording of her voice." Like many people, my friend intended to interview her mother and create an oral history, but never got around to it.
If you've ever thought about interviewing a beloved relative, why not do it while you still have the chance? You could resolve to get started, for example, during the upcoming holiday season. Once the festivities are over, you're likely to be spending quiet time with your family. If you're stuck inside on a blustery winter afternoon, why not make a pot of tea and sit down with relatives and listen to their stories?
Some things to consider before you get started:
Less is more. Try not to treat this as a major undertaking, or you may never get started at all. Remember that you're creating a personal history, not writing a definitive biography -- or a bestseller. Just bring along a decent tape recorder, make sure you have plenty of tape and batteries on hand, and you're ready to go. You should tell your relatives what you're doing, of course, and get their permission to record their conversations, but you don't need to set up a formal agenda or keep to any strict deadlines. Try to keep the interview sessions as spontaneous, conversational, and casual as possible.
Don't forget the props. This is an excellent time to get out old photo albums, diaries, and other mementos, to stir memories and trigger anecdotes.
Involve your children in the project if you can. If your children are unwilling, best not to force the issue. But if you can turn the project into a multi-generational family event, it will be more meaningful -- and fun -- for everyone involved. 
Be sensitive to your relative's feelings. The advantage of launching an oral history project during the holiday season could be a drawback as well: Holidays can unleash powerful feelings of loss, regret, and sadness (as well as joy, gratitude, and love). Check in frequently with your relative to see how the project is affecting her.
Tune in next week for more about creating a family oral history -- including interviewing tips and other ideas. And if you've interviewed your parents or other older relatives, I'd love to hear your suggestions and how it turned out.
Image by Flickr user Marielito used with permission under the Creative Commons Attribution License.