Caring Currents
Nursing Home Restraints
Last updated: Apr 09, 2008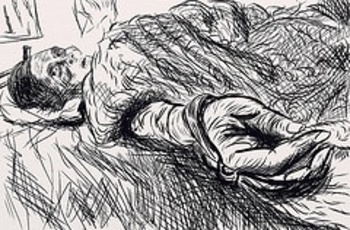 The once-common nursing home practice of using bed rails, belts, and vests to physically restrain residents has declined by nearly 40% in recent years, according to a national study.
The dip was due in no small part to changes in federal law about a decade ago that made it illegal for nursing homes to use restraints to discipline residents or simply because of convenience. Restraints -- which evidence showed caught, trapped, or strangled hundreds of frail and elderly patients -- may now be legally used only for safety or for medical reasons, such as preventing a resident from removing an IV.
The most recent figures show that 5.9% of nursing home patients nationwide were restrained for such reasons. Restraints were used most frequently in California (13.4%) and least often in Nebraska (1.3%). While the overall improvement is heartening, slippage and abuses in the viscerally offensive practice still remain -- often unseen and unsupervised behind closed doors.
If nursing home staff recommends using restraints on your parent, there are a number steps you can take to limit or eliminate them.
Demand to see the doctor's order. The law requires that a doctor must order the restraints in writing and specifically describe the time and circumstances for which they can be used.
Explore alternatives. Insist that the nursing home administrators use the restraints only as a last resort, and consider alternatives such as padded mats or lowered beds as proposed by the nonprofit group Untie the Elderly. 
Discuss the necessity. If administrators insist restraints are needed, but you remain unconvinced, discuss the issue with the resident's representative at a care planning meeting, or contact your state's long-term care ombudsman, which helps advocate for residents' rights.
File a complaint. Finally, consider filing a complaint with state authorities at the licensing agency in your state that enforces nursing home laws and regulations.
Have you suspected, seen, or reported the illegal use of restraints in your parent's nursing home? Let us know.
Illustration by flickr user Roy Blumenthal used under the Creative Commons attribution license.