Caring Currents
New Reasons Memory Screenings Are a Smart Idea
Last updated: Oct 24, 2008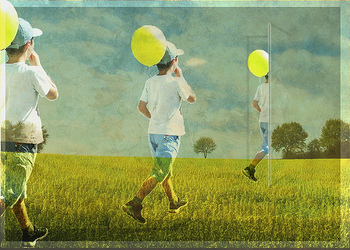 Untold thousands of families live in limbo: They notice there's something wrong with a family member's memory but don't know for sure what's up. They haven't made the leap from vague suspicions to formal assessment. Well, we all make mistakes…she's just getting older…it couldn't be that horrible Alzheimer's.... (Maybe it will go away....)
Too bad universal screening for dementia hasn't been universally adopted by the medical community. Why? Because people are often reluctant to ask for evaluations themselves or for their family members, according to a new survey of adults over age 55, commissioned by The Alzheimer's Disease Screening Discussion Group (ADSDG), a multidisciplinary consortium of aging experts. Nearly 95 percent of those surveyed agreed they would encourage someone in their care to seek early diagnosis upon suspecting signs of Alzheimer's -- yet fewer than 1 in 10 of those who were in that situation actually did so.
Routine screening is still a bit controversial because it hasn't been conclusively proven that early diagnosis changes outcomes, ADSDG co-chair Paul Solomon told me last year when the group announced a push for more and better memory screening. There's concern that people who are found to have possible cognitive impairment might feel depressed, stigmatized, or unsupported if they get inadequate follow-up. Yet research shows most people are glad to know.
Here's a huge reason to get an expert involved if you suspect something's not right with a relative: More than 90 percent of adults over 55 could not identify the difference between early Alzheimer's symptoms, late symptoms, and symptoms unrelated to the disease, the survey also found. (Although more than three-quarters had believed they could.) So along with fear and denial, there's a lot of confusion out there.
Which is why right now may be a good time to take a moment to brush up on symptoms of Alzheimer's.
And on screenings, too -- do it in honor of National Memory Screening Day (November 18):
When should I seek a memory screening? When you're concerned. Or even when you're not. ADSDG advises everyone over 65 to request a memory screening during routine exams. The group also urges memory screens be made standard to the "Welcome to Medicare" physical and for admittance to assisted living and long-term care facilities.
What does a screening do? Important: It doesn't diagnose Alzheimer's. It's a win-win quick first step that lets you know if you should pursue a more thorough evaluation. If you show no cognitive problems, you get peace of mind plus a baseline for comparing possible later changes.
Why is an early diagnosis better? Because the person gets quicker access to medications and lifestyle supports that have been found to delay cognitive declines in many people. It's a gift of time to get a game plan in order. And surprising research earlier this year found people are far more relieved than anxious to know the truth about an Alzheimer's diagnosis.
Where can I get a memory screening? Typically, from your family member's doctor, a psychologist or psychiatrist, a medical center or clinic specializing in Alzheimer's, or a memory clinic. Or ask your local Alzheimer's Association for suggestions.
How can you get someone evaluated who doesn't want to be? Ah, the zinger. Look for ideas in my post tomorrow.
Image by Flickr user khoppdelaney used under the Creative Commons attribution license.