Caring Currents
A Healthy Gift for National Women's Health Week
Last updated: May 12, 2008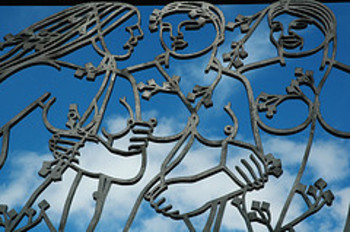 Even if you gave your mom a gift, here's an after-the-fact Mother's Day present with meaning any time of the year:  A check-up.   If you're a daughter caring for your mom, give it to yourself.
Women around the country are being urged to give themselves a medical check-up, as part of the ninth annual National Women's Health Week, which kicked off on May 11 (Mother's Day). Well, not to give themselves a check-up, but to schedule one with their health care provider. National Woman's Check-Up Day is May 12, and for motivation, you can even take an on-line pledge.
Research shows that women do a much better job caring for others than for themselves. We'll hustle and bustle scheduling appointments for our parents, kids, and spouses -- leaving our own health as the last priority.
More than a hokey proclamation, National Women's Week, sponsored by the U.S. Department of Health and Human Services, is packed with useful activities, on-line and off. There are events around the country; " The Woman's Challenge, " a physical fitness program; and a very cool on-line screening tool, which lets you plug in personal information (such as age) and learn recommended health screenings.
Health bloggers are spreading the word, as you can see in these posts from the Healing Project and Women's Voices for Change. The buzz is great and the message is important for caregivers, their moms, and their daughters: Prevention is a powerful force in good health. We deserve this. Tell a friend.
Photo by Flickr user D3 under the Creative Commons attribution license.