Caring Currents
11 Kinds of Music to "Soothe the Savage Beast" of Dementia
Last updated: Nov 13, 2008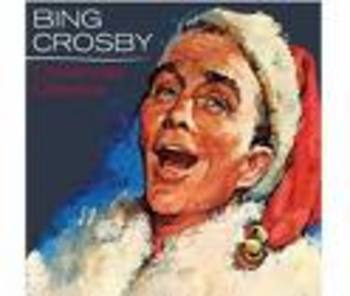 All Rights Reserved
Why is it that I can remember the lyrics of every awful 70s pop tune I catch the merest snatch of while turning a radio dial, but not the name of the street two miles away? The answer is good news; that is, if you spend time with someone who has Alzheimer's, dementia, or Parkinson's Disease.
Music lodges uniquely deep in the recesses of the brain -- and therefore can still be tapped long after other abilities have failed. Musical memories are a complicated code of primal emotions, cognition, movement, and language. It both calms and provides sensory and social stimulation. But there's an even better reason to bring singing, listening, playing, and dancing into the life of someone with a dementing illness: to provide them with the deep pleasure and reassurance brought by enjoying moments of wholeness and clarity.
For a person with a neurological impairment, music can "stimulate a sense of identity as nothing else can," says  neurologist Oliver Sacks, who writes about the evocative powers of music in last year's bestseller, Musicophilia, and in the November O magazine.
Longterm care facilities know this and use "music therapy." But it struck me that home caregivers or family members might not realize this remarkably effective tool that's right under their noses – or rather, ears.
Some ideas to try:
Heyday favorites. Unsure what the person has long liked (jazz, big band, classical)? Google "music era" with the decades during which the person was a teenager or in his or her 20s (1920s, 1940s, and so on).
Christmas carols. 'Tis the season (so stores already tell us). Start with classics: Bing Crosby, Nat King Cole, Elvis, Rudolph the Red Nosed Reindeer.
Nursery rhymes. When I was a brand-new mother, I didn't know any proper lullabies. So after I sang all the carols and Beatles songs I could think of, I went through Mother Goose. You'd be surprised how sing-songy and satisfying rhymes like "Jack and Jill" and "Hey Diddle Diddle" can be.
Hymns. Ask to borrow a hymnal from a place of worship to help you sing or play familiar standards on the piano.
Funny songs. Add the benefits of laughter with corny tunes like Tiny Tim's "Tiptoe Through the Tulips" or my dad's old favorites, "Mares Eat Oats" and "Hello Mudda, Hello Fadda" (by Allan Sherman).
Musicals. Listen to a soundtrack, or rent the movie version. Turn it up when Julie Andrews croons "My Favorite Things."
TV-show theme songs. Google those words and you'll find many CDs. After all, tunes like Archie and Edith Bunker's "Those Were the Days" duet were the soundtrack for many an evening. 
TV shows about music. One of my Dad's favorites is "Don't Forget the Lyrics" (Fox). There's also "American Idol."  
Wandering minstrels. Sounds farfetched but it's fabulous if your area happens to have a wonderful program like "Music for Seniors," which musician and caregiver Sarah Martin McConnell founded in Nashville to bring area performers to seniors in care locations, day centers, and at home. (She says it's the only such program she knows of, but she'd love to see it nationwide. As for me, I love it!) 
Musical instruments. If the person played one, he possibly still can. Alternatives: plucking a child's zither or working a tambourine or xylophone.
Don't forget to sing, use hand motions like clapping, and dance. People with Parkinson's disease especially benefit from dancing.
What am I leaving out? Please share what's worked for you!