Caring Currents
A Recession Survival Guide for Family Caregivers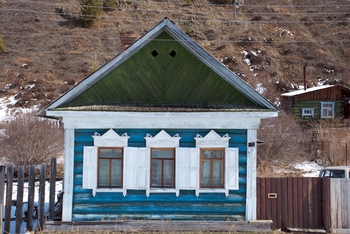 All Rights Reserved
If economic hard times have hit your family, welcome to the club. Between lost jobs, debt, plunging home values, health care costs, and everything else going on, these are tough, tough times to live in. And for those of us struggling to care for older family members on top of everything else, they're even tougher. Here, three recession-busting strategies to help you care for your loved ones while weathering tough times.
Strategy #1: Have Your Parents or Other Close Family Members Move In With You
Once a rarity in America, this strategy is the fastest-growing trend today in family caregiving. According to data released last fall by the U.S. Census Bureau, the number of parents who've moved in with adult children rose 67 percent between 2000 and 2007 to 3.6 million people. And it's not just elderly parents moving in; the number of those under 65 living with adult children rose by 75 percent. And it's not just parents, either; the number of siblings and other relatives who now live with another adult family member who supports them grew 42 percent. What this suggests is no surprise to those of us in multi-generational families struggling to make ends meet: In many cases it's economics, rather than age or health problems, that's forcing families to cluster under one roof.
Strategy #2: Get Paid for Caregiving
Yes, believe it or not, it is possible to get paid for caregiving, depending on which state you live in. Programs are available through Medicaid or directly through some states that compensate a senior for home health services. Then the senior can, in turn, pay a family member to serve as the caregiver. See this Caring.com article on how to get paid for family caregiving for more in-depth information. The programs typically go under the name Cash and Counseling, but state-run programs operate under a variety of names, so you'll need to find out how it works where you live. You can apply for your state Medicaid or other cash assistance program at your local Medicaid office. To find the local Medicaid office near you, contact the Eldercare Locator on the web or call 800-677-1116.
Strategy #3: Find affordable senior housing. Thankfully, one upside to all this is that the real estate crisis has "trickled down" to the senior housing market, making it possible to find savings and affordable options that weren't available a year ago. Here are some ways to cut senior housing costs:
Ask about waiving or reducing deposits. It used to be standard for senior housing facilities to require large deposits, but many will now waive or reduce such fees if you ask.
Inquire about deferring rent.
For seniors caught in a bind because they can't sell their homes, facilities with high vacancy rates will defer or discount payment for the first six months or offer "bridge loans" to cover the gap.
Ask if "community fees" are mandatory.
They're supposed to be, of course, and facilities are cautious about advertising discounts because the members already living there paid them. But many facilities will now waive such fees if you ask. Smaller residential facilities may be more flexible on this point.
Ask about deferring entrance fees.
Many continuing care retirement communities have started allowing residents to move in now and defer for up to six months the steep entrance fees that are meant to pay upfront for future health services.
Insist on hearing about"non-premium" or shared rooms.
Many facilities have rooms that are less desirable for reasons such as being farther from the dining room or not having a garden view. Some facilities offer "companion rates" for shared rooms, which can cut costs considerably. These rooms can be much less expensive, but they may not be the first ones you're shown. Be sure and ask about less expensive options.