Caring Currents
Facing the Fear: How Do We Talk About It When Cancer Spreads?
Last updated: Oct 29, 2008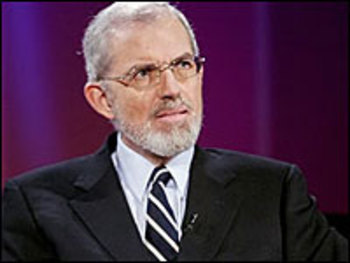 Talking about cancer the first time is hard enough. Sharing the demoralizing news that cancer has progressed or recurred is an altogether different kind of hard. How do you gather your courage and keep going -- and continue talking about it -- when the scans show new metastases turning up in your spine, your brain, your lungs, your liver?
This is what happened to one of my favorite bloggers, Jeanne Sather of The Assertive Cancer Patient, this week. She wrote about it bravely in her post Tykerb Fails! Jeanne's perspective -- that this is a time to regroup, focus on herself, get lots of tests, and figure out what to do next -- is healthy and admirable and, most of all, we wish her well.
Guidance from One Who's Been There
I urge everyone in cancer world who's struggling to cope with the ever-changing and exhausting roller coaster of metastatic cancer to read a new book by minister Forrest Church, Love and Death: My Journey Through the Valley of the Shadow . The son of the famous senator by the same name, Church (whose photo appears above) has been the Unitarian-Universalist Minister of All Souls Church in New York for 30 years. Diagnosed with incurable esophageal cancer exactly two years ago, he was given a prognosis of three to six months to live. (This is the same cancer and same prognosis my own father received.)
Successful surgery to remove his esophagus bought Church a period of health, but in February of this year, his cancer came back with a vengeance, and he was given a prognosis of just a few months to live. He's been living -- and preaching and writing -- in that shadow ever since, and his meditations on living with that uncertainty will prove incredibly helpful to anyone caring for a loved one with metastatic cancer. There's a great article by Church summing up some of the thoughts that are more expansively presented in his book.
Church was interviewed yesterday by National Public Radio's Terry Gross. It's very moving and made me feel so much love and respect for all of us struggling to live and love in cancer's fearful shade.
Seeking Solace Through Sharing
At Caring.com, questions about metastatic cancer come in all the time, and one of the things they make clear is that we shouldn't feel badly that we have a hard time discussing it, because it's equally difficult for doctors to talk about it. Doctors have such a hard time, in fact, that they seem to avoid the subject even when it's the "elephant in the living room," staring everyone in the face. One Caring.com member, Jo182 wrote that her father had been given a diagnosis of Stage IV colon cancer and was bedridden, and all she wanted to know was whether his case was terminal, so she could spend as much time with him as possible and begin the process of letting go.
For those who'd like to hear from others caring for parents and other loved ones with end-stage metastatic cancer, there are several discussions ongoing at Caring.com, and I invite you to seek support here. I'd also like to recommend as a resource the blog Metastatic Liver Cancer . It's a place people go who're struggling with very difficult issues, and while some of it's difficult to read, it's also inspirational to see how families are supporting each other through tough times.
Image of Forrest Church taken from video footage on NPR.com in public domain.