Caring Currents
Memory Classes: They Only Work if You Really Want to Be There
Last updated: Sep 15, 2008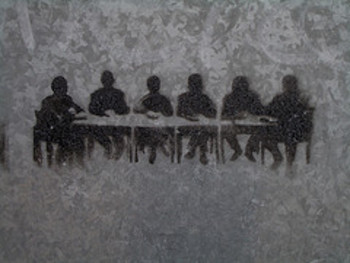 When she saw the ad for a "senior memory class" in the local paper, my friend doubted she could interest her mom. Her mother's memory issues had become a tense, hot-button topic that inevitably sent her mom into a snit. "My memory is just fine!"
Never mind that her mom's landlady had called again to say the rent wasn't paid. Or that her mom kept forgetting to use her inhaler and was wheezing like crazy. Or that she'd sometimes struggle to recognize old friends she passed on the street.
And so my friend was downright shocked when her mom said she'd noticed the very same ad and would "just maybe" consider checking it out. Delicately holding on to this thread, my friend encouraged her mom. Of course, she'd drive her and go to the mandatory caregiver group held simultaneously in a different room. Fingers crossed, she hoped the class might actually slow her mom's escalating memory loss, while providing a new social outlet with peers.
These hopes were snuffed minutes after the first session ended, when her mom announced on the way home that she wasn't going back. "It isn't for me." At first, my friend felt disappointed and let down. But after some mulling (and calming), she now sees it as a valuable learning experience, a stepping stone for mother and daughter.
Here's what she discovered:
Call ahead to find out details about the class. Not all memory classes are the same. This one, it turned out, had three men with fairly advanced dementia and her mother didn't feel like she had much in common with them. And, in fact, she didn't.  
This class was run more like a support group than a class that provided memory building skills, games, or activities. My friend's mom says she's less interested in a support group.
The decision was her mom's to make. Her decisiveness is a positive sign, showing she's still vested in her daily life. Such fiesty independence may present challenges, but it deserves respect.
The class teacher said these kinds of programs are only beneficial if you really want to be there. She felt it was clear my friend's mom did not.
Her mom deserves credit for giving it a try. It was her first admittance that she has memory problems, even though hours later she was repeating her refrain that she doesn't. It was a start.
Her mom may be open to a different kind of program with more diverse members. Useful information for future planning.
Even though my friend was the only "child" in the caregiver support group (the others being wives), she found it "surprisingly" helpful, and she looks forward to finding something similar that's a better fit with her 9-to-5 work schedule.
Image by Flickr user clagnut under a Creative Commons attribution license.