Caring Currents
Mindbenders: Memory-Boosting Brain Games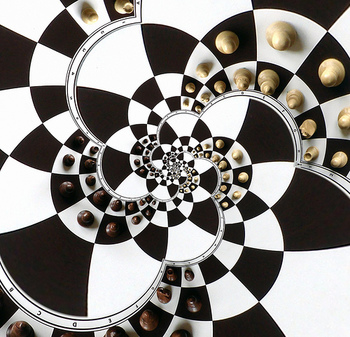 All Rights Reserved
Somebody's getting smart here: The train-your-brain industry is expected to grow from $100 million in 2005 to $2 billion by 2015! Consumers hoping to stave off memory loss  (read: aging baby boomers, you, me) are the biggest buyers.
Unfortunately evidence is scarce on these products' ability to prevent or reverse Alzheimer's or dementia. They've been shown to improve some mental skills, though, so for caregivers or people with mild cognitive impairment or early dementia who want to give them a whirl, here's a starter list.
Software products:  
Online products:   
Video/Hand-held Games:   
Radica Brain Games (endorsed by Gary Small, a respected brain expert who directs the UCLA Memory & Aging Center)  
Brain Age, Brain Age 2 (from Nintendo; the pioneering product; 21 million sold in just 2 years!)
Bonus tip: SharpBrains, a consulting group that tracks the industry, offers a checklist to help match the right brain-fitness product to the right person.
Funky chessboard image by Flickr user gadl, used through the Creative Commons attribution license.