Caring Currents
Doctors Don't Seem to Care for Medicare
Last updated: Apr 14, 2008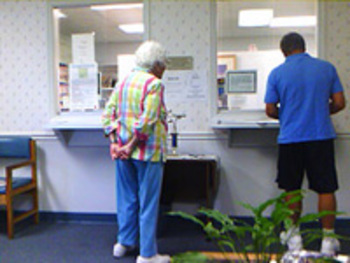 If your parents are covered under Medicare and need to find a new doctor, they may be out of luck.
In a recent Washington Post column, Martha M. Hamilton highlighted the growing dismay among Medicare recipients who move or need to switch primary care physicians but find it difficult to identify new doctors who accept the government's health insurance.
Although the vast majority of doctors accept Medicare, many do place limits on how many Medicare patients they'll take in their practice because the government reimburses them at a relatively low rate (compared to private health insurance). Your parents may not experience any problems switching over from private insurance to Medicare if they're continuing on with the same doctor. But if they're already enrolled in Medicare and have to find a new doctor -- whether because they've recently moved or want to switch physicians for other reasons -- they may find that there are few doctors out there accepting new Medicare patients.
If your parents are having a hard time finding a new doctor who'll accept their Medicare coverage, Hamilton has some tips on how to find a Medicare-friendly doc:
Talk to friends and neighbors for referrals.
Ask other doctors for recommendations or leads on doctors accepting new Medicare patients.
Call the local hospital and ask for their referral service.
Look at the Medicare health plan physician networks.
Any other ideas for Medicare patients who move or otherwise find themselves between doctors? If you or your parents have ever been in this situation, how did you go about finding a new doctor you were comfortable with -- who also accepted Medicare?
Image by Flickr user Brett Rampata used under the Creative Commons attribution licence.