Caring Currents
Medicare Hotline Leaves Callers Cold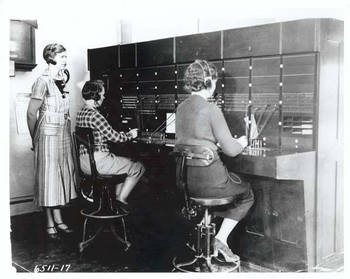 All Rights Reserved
Medicare patients looking for help with the notoriously complex and confusing government health insurance program are often told to first call 1-800-Medicare for help. But according to a new congressional report, that may be the last place they should turn.
In response to complaints, Senator Gordon Smith, the ranking member of the Senate Special Committee on Aging, conduted a three year survey of the Medicare hotline. In response to 500 test calls, the call center gave "inadequate answers to test callers 90 percent of the time," according to a Dow Jones Newswires account of a hearing on the matter.
And things may be about to get even worse: In two months, call center volumes are expected to go through the roof when Medicare Part D open enrollment begins. About 34.5 million seniors are expected to call 1-800-Medicare next year.
Laying out some of the more egregious errors, Senator Smith cited the case of Naomi Sullivan, who mistakenly enrolled in the wrong Medicare program and called the Medicare hotline to find out why her out-of-pocket expenses were so high. She was told by a customer service representative to find a part-time job to pay for her premiums -- instead of advising her to simply switch to the correct plan.
Some of the errors were even more serious. Incorrect information given by customer service representatives also "resulted in a California organ-transplant patient nearly dying and a Florida patient ending up in the emergency room," according to the Dow Jones account.
If you or a family member needs help sorting out Medicare -- and don't want to sit on hold for as long as 45 minutes -- you can save some time and hassle by getting touch with a local SHIP (State Health Insurance Assistance Program) counselor, or by checking out these Medicare resources:
Photo by Flickr user Digital Past, used under the Creative Commons Attribution license