Caring Currents
Medicare Hospice Time Limits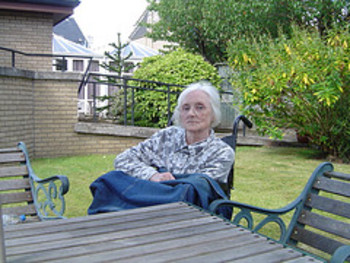 All Rights Reserved
I ran into a friend a few weeks ago who made a comment about her elderly mom that startled me: She said her mother was taken off hospice because she hadn't died soon enough. Her mom is 94 and has severe dementia, affecting her ability to drink and eat, among many other problems. She'd been receiving hospice services from Medicare for about nine months.
Was this good news or bad? A little of each, my friend explained, with a weary sigh. Good because, well, her mom doesn't seem as near-death as medical folks thought she was a few months back. But also a major blow because hospice was providing her very frail mother -- and the whole family -- with a range of helpful services, including a visiting hospice nurse who focused on her mother's comfort (versus treatment), and a social worker to help everyone through the death process. (Her mom lives at home with 24-hour caregivers.)
Losing hospice has been confusing and emotional for her mom and the family. What's more, because her mother's condition is worsening, my friend knows it's just a matter of time -- weeks or months -- before she'll need hospice again.
I touched base with Medicare to find out what gives. Anyone caring for a sick or terminally ill senior can probably benefit from a brush-up on Medicare's hospice time limits to avoid being caught by surprise. Here are some basics. 
Briefly:
Medicare provides hospice care to terminally ill patients when the patient decides (often with her family) to no longer treat the illness. Hospice focuses on making the patient comfortable and supporting the patient and her family through the death experience.
Medicare defines terminal as having six months to live "if the disease runs its normal course." The patient's doctor and a hospice doctor make this determination.
Hospice is provided in service increments of two 90-day periods, followed by unlimited 60 day periods. At the end of each period, patients can continue services if they've been recertified by a hospice doctor as having a terminal condition.
During these recertification periods, if a doctor determines a patient isn't likely to die in six months, hospice services can be ended, as was the case with my friend's mother.
Mary Kahn, a Medicare spokeswoman, said the idea  is to make decisions based on a patient's prognosis not on the calendar. The whole hospice team is usually consulted, she said.
These service periods apply whether a patient is receiving hospice at home (as the majority does) or in a facility.
So, what does this mean for you? Predicting death isn't always easy. As I've learned from my friend, there's relief and frustration in this waiting game. Being aware of Medicare's hospice fine print may help you avoid being caught off guard. Medicare publishes a good booklet on hospice. (Of course, digesting government regs isn't easy when immersed in the deeply emotional experience of a family member's end of life.) You can find more help from Caring.com.
One more thing, Kahn cautions that there's a lot of misinformation out there on hospice. And there's been criticism of the time limits sometimes called "caps." If you're in doubt, contact Medicare for the facts, she advises. She sends along a brochure with contact information. Start by calling 1-800-633 Medicare (1-800-633-4227), or check the agency's website (but note: It's massive and tough to navigate).
Photo by Flickr user Eggybird under a Creative Commons attribution license.