Caring Currents
Medicare: Billing Hassles Ahead
Last updated: Jun 13, 2008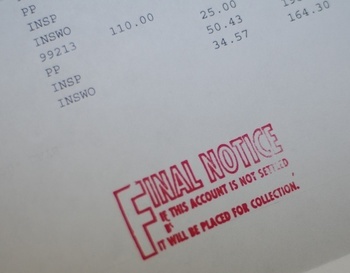 Medicare users may be in for a billing nightmare this summer -- unless Congress acts quickly.
Under the current Medicare rules, reimbursements to Medicare doctors will be cut by 10.6 percent on July 1, according to an article in The Hill, a Washington, D.C. news site. The reimbursement cut is the result of an outdated statutory formula that Congress has overruled in the past -- but this year they haven't managed to agree on a fix, and they're running out of time to get one passed.
For Medicare patients, this could mean big headaches.
If the cut goes into effect, Medicare patients may find themselves on the hook for a larger portion of their medical bills -- at least until the mess is sorted out. If Congress does eventually fix the billing problem, Medicare doctors and users will have to figure out who owes what retroactively. Patients who have medigap or other supplemental insurance will have to revist their claims, which may have to be reprocessed.
The potential billing fiasco also illustrates why more and more doctors are refusing to accept Medicare insurance -- leaving seniors who rely on the government health insurance with fewer and fewer options for health providers. "Nearly a quarter of all physicians have limited or have considered limiting the number of Medicare patients they treat," according to a study cited in the article. About 600,000 doctors currently accept Medicare.
So what should your parents do if they're on Medicare?
Check with their doctor's office to see how their physician is planning to proceed in the event that government reimbursements are cut.
Consider putting off any non-urgent procedures until after the problem is resolved, to minimize any paperwork hassles.
Check Medicare.gov and this blog for updates on the situation.
Image provided by Flickr user Greybolt, used under the Creative Commons license