Caring Currents
Margaret Thatcher's Dementia and Her Daughter's Wise Reminder
Last updated: Aug 25, 2008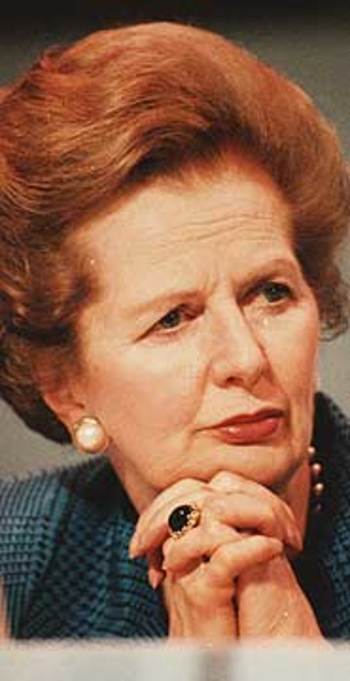 Baroness Margaret Thatcher has had dementia for at least seven years, her daughter just disclosed for the first time in her new book, A Swim on Part in the Goldfish Bowl: A Memoir. Wonderful title, terrible news. Carol Thatcher doesn't specify the cause of the dementia, although her mother, now 82, was advised to quit public speaking several years ago after a series of small strokes, so perhaps it's vascular dementia.
Here's the part of the excerpt that resonated with me: "I had to learn to be patient. I also had to learn she had an illness and that it wasn't personal."
The "it" she's referring to is the continual memory loss. It's so profound that the former British prime minister even forgets that her husband of 50 years has died. This happened with my own father in the months after my mother's death, and it was incredibly painful to watch his fresh grief when we'd have to tell him. (Eventually he just stopped mentioning her, which was painful in a different way but also easier for us and, no doubt, better for him.)
Carol Thatcher goes on to say, "That's the worst thing about dementia: it gets you every time. Sufferers look and act the same but beneath the familiar exterior something quite different is going on. They're in another world and you cannot enter."
Just yesterday, an Alzheimer's caregiver was describing to me how her sister is freshly wounded each time their father confuses their names. Though he's been diagnosed for more than a year, this daughter still gets rattled when her dad asks a question repeatedly. She grows cross when he spills food on his shirt. The caregiver-sister, on the other hand, has learned to take these changes in stride. She says she found the going much easier when, in her own mind and heart, she separated her parent and the disease. Just like Margaret Thatcher's daughter: "I also had to learn she had an illness and that it wasn't personal."