Caring Currents
A Promising New Lung Cancer Vaccine
Last updated: Apr 30, 2008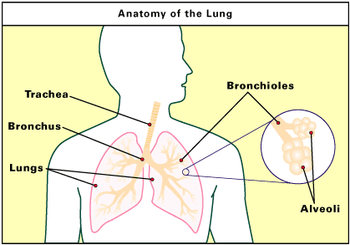 This week brought welcome news for people with non-small cell lung cancer (NSCLC), the type that's diagnosed in 150,000 new cases each year.
Long-term results from a clinical trial, presented at the European Society for Medical Oncology (ESMO), showed that a new immune-boosting treatment worked as well or better than chemotherapy at reducing relapse. The immunotherapy treatment, known by the acronym MAGRIT, works like a vaccine for those who are already sick. Given as a series of shots, it prompts the immune system to attack cancer cells. (There's one caveat, though: the vaccine works only for  the 35 to 50 percent of lung cancer patients whose tumors test positive for the antigen known as MAGE-A3.)
The reason the MAGRIT trial is so exciting is that current treatment options for non-small cell lung cancer are rather dismal. Even after surgery, the treatment of choice, 50 percent of all patients will relapse and eventually die.
By contrast, patients immunized with MAGRIT were less likely to have a recurrence, waited longer before recurrence, and were less likely to die. Even more exciting, there were almost no side effects -- the only reactions reported were fever and swelling at the injection site. Contrast that with standard cisplatin-based chemotherapy,  which is so toxic that many elderly patients can't tolerate the side effects.
The results of early trials are so impressive that MAGRIT is now being tested in the largest clinical trial ever held for lung cancer, one that will ultimately enroll 2200 people at 400 hospitals and cancer centers worldwide.
Have you heard about anyone in the MAGRIT study, or other immunotherapies in the pipeline? Share your insights.