Caring Currents
With Alzheimer's, Wandering Is a Merry Name for a Scary Problem
Last updated: Jun 05, 2008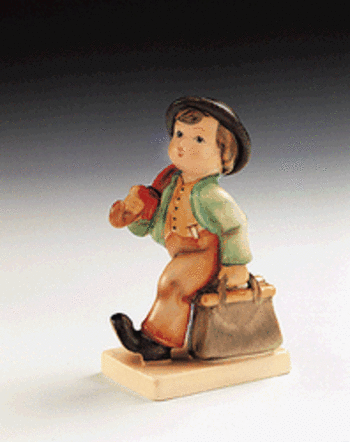 More than 6 in 10 people with Alzheimer's wander (leave home of their own free will but become too lost or confused to return) at some point. Wandering sure seems like an oddly bucolic verb -- conjuring up meandering paths and merry wanderers -- to describe what can be a vexing and frightening experience for those left searching.
Every week sad stories fill newspapers. Some very recent ones: A Pennsylvania man headed to bed and wound up on a neighbor's front porch in the freezing cold. In Tampa, a woman wandered out to a neighbor's car, got in, and died of heatstroke. A Virginian drove away from a Fraternal Order of Police meeting and never made it home, while a Floridian drove off until he ran out of gas. (People wander behind the wheel, too.)
Most of those who roam have no idea they're lost or missing. They don't ask for help. Few can find their own way home.
Some recent innovations can help caregivers deal with this problem:
A National Silver Alert System
You've probably heard about Amber alerts for missing kids. Same idea. But only 7 states have similar programs for elders who go missing (usually Alzheimer's wanderers). Florida is debating one now. U.S. Rep. Gus Bilirakis introduced the Silver Alert Grant System Act of 2008, a bill that would help systems go nationwide.
Tagging Potential Wanderers
Australians are debating whether electronic tags on the wrists or ankles of people with dementia, who would also be labeled as such, is a "human rights violation." Some similar tracking systems are in use here (such as Project Life Saver.)
Clever Low-Tech Preventions
A German senior center created an exact replica of a bus stop outside -- but no busses stop there. Because long-term memories stick longest, wanderers remember that the distinctive signage means that if they wait there, they'll get home.
The Alzheimer's Association recommends its Medic Alert + Safe Return system, which provides support along with search and rescue notification. Caring.com has more tips on coping with wandering.
(Image is "The Merry Wanderer" by Hummel.)