Caring Currents
Celebrate Cancer Survivors on LiveStrong Day
Last updated: Oct 02, 2009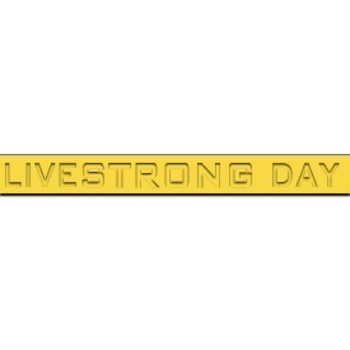 Today is LiveStrong Day, the day Lance Armstrong's powerful organization has set aside to focus awareness on cancer, cancer research, and cancer survivors continuing to live healthy lives.
It's a great day to take a few moments and think about the people in your life living with cancer (including you!), how strong and brave they are, and what we can all do to support one another better. LiveStrong Day isn't about feeling sad -- it's about feeling empowered to go out and do something to make people think about the presence of cancer in their lives, no matter how small.
The LiveStrong Foundation has a cool interactive map that you can use to find LiveStrong Day events near you. I checked out my area and found a wonderful and inspiring collection of grassroots happenings, including a motorcycle gang and an equestrian team riding in support of LiveStrong, elementary schools planning health awareness days, and bike teams everywhere planning "LiveStrong Loops" decked out in yellow.
For even more inspiration, the LiveStrong Blog posted highlights of some of the amazing things LiveStrong members are doing to raise awareness about cancer, LiveStrong, and LiveStrong Day.
Here are a couple of the folks going all out for LiveStrong this week:
"¢ Jaime Lindsay, a wingwalker, stunt pilot, and skydiver, as well as a Stage 4 lymphoma survivor, flew a LiveStrong banner behind his plane in an airshow to tell everyone about LiveStrong Day. He gave out LiveStrong bracelets and raised $500 too.
"¢ Leana May, a New York doctor, is collecting Beanie Babies and sending them to children in pediatric oncology wards around the world, with empowering messages and cancer facts translated into foreign languages.
How about you? What would you like to say to or do for your loved ones with cancer, or what would you like them to say or do for you?