Caring Currents
Depression Increases Risk of Stroke in Elderly
Last updated: Aug 04, 2008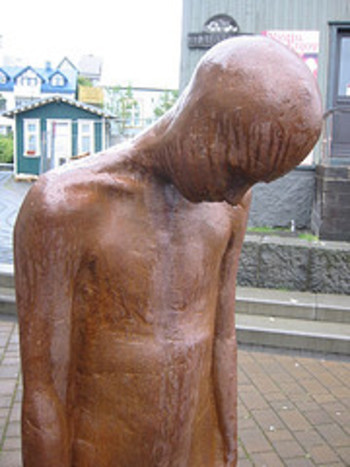 If you're concerned that your parent might be depressed, take note: New research suggests that depression may increase the risk of stroke in elderly patients .
Researchers found that 85-year-olds with depression had almost three times the risk of having a stroke within three years. "The possible risk reduction of stroke is thus one more reason why individuals with depression should be diagnosed and adequately treated," the authors write in their report, published in the current issue of Stroke .
The National Institute of Mental Health lists these warning signs of depression :
Persistent sad, anxious, or "empty" feelings
Feelings of hopelessness or pessimism
Feelings of guilt, worthlessness, or helplessness
Irritability, restlessness
Loss of interest in activities or hobbies that once brought pleasure
Fatigue and decreased energy
Difficulty concentrating, remembering details, and making decisions
Insomnia, early-morning wakefulness, or excessive sleeping
Overeating or loss of appetite
Thoughts of suicide or suicide attempts
Persistent aches and pains, headaches, cramps, or digestive problems that do not improve with treatment
Not all depressed people have all of these symptoms, but if your parent or loved one has several of these symptoms for more than two weeks, it's time to call the doctor.
More depression resources :
Image by Flickr user futureatlas.com used under the Creative Commons attribution license.