Caring Currents
Is Your Family's Money Safe? Tips to Protect Against Scams and Schemes
Last updated: Sep 18, 2009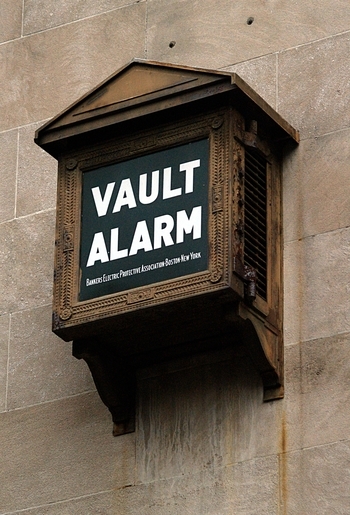 It happened again last week: another headline about an investment broker whose dubious practices fleeced clients' accounts for two decades before families got suspicious and started asking questions.
The latest scandal occurred in Rock Hill, South Carolina, but the headlines are popping up in local and national papers everywhere. (And then there's Madoff and his ilk, who don't restrict themselves to one geographic area.)
It's one of those worries that keeps many of us up at night. Will our parents and other older family members have enough money to care for themselves for the rest of their lives? (And yes, let's admit it, we do from time to time fret about whether there will be any left over for us.) And is the money they do have secure, well-invested, and protected from scammers?
Here's what happened to those families in South Carolina: Oren Eugene Sullivan, a New York Life securities broker, allegedly managed to abscond with $3.7 million from more than 30 clients over a 20-year period. His alleged victims include 15 widows and two clients who suffered from Alzheimer's. Twelve of his clients were over 70. Worst of all? A number of Sullivan's clients considered him a close family friend. Wow, some friend.
Talking about money is a touchy subject. You probably don't feel like calling up your parents and saying, "Um, I was wondering, where are your savings invested -- and are you sure they're safe?" Nope, that's probably not the right tactic.
Instead, ask your parents -- or other family members you're concerned about -- to sit down with you in a quiet moment and go over their finances. If the request makes them anxious, explain that it's important that someone else know where their accounts are held, in case of illness or emergency. If you or someone else in your family already knows who will be the executor of the estate when your parents die, then it's important for that person to know where all the documents and account statements are kept. Ask these questions to check each account for red flags:
Is the account with a reputable institution?

Are you receiving regular statements?

Do the statements show the amount of principal, as well as interest, rate of return, etc., and is it consistent with what was originally invested?

Have you been approached by someone suggesting you make major changes to your accounts or investments?

Has anyone suggested you do something "secret" or requested that you not tell anyone about an account or investment?
If you do suspect something's amiss with your family's savings, here are some useful resources. Start by contacting the Securities Regulator in your family's home state. There's also a lot of great information and help available from The North American Securities Administrators Association's Senior Services Center which can be very helpful if you need to investigate anything.
And if you find nothing amiss, you'll sleep better knowing that the money discussion's been broached and your parents or other family members will feel better knowing you're available if and when they have concerns.