Caring Currents
Bad News for Menopausal Women: Hormone Therapy Boosts Ovarian and Breast Cancer Risk
Last updated: Aug 05, 2009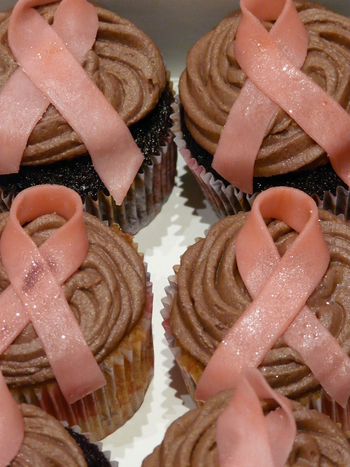 The debate about hormones just keeps raging. After a couple of years of anti-hormone publicity, the debate shifted and for the past couple of years many women I know have started taking them again. Why? Desperation, I guess.
Exhausted from lack of sleep, unhinged by horrific mood swings, frustrated by sexual problems and unable to get their work done thanks to hot flashes and sweats, women head for the doctor's office begging for prescription relief. And estrogen and progesterone, whether in pill, cream, or patch form, whether synthetic or so-called bioidentical, is what they're likely to come home with.
But there's a problem, and I'm getting worried that it's getting lost in the confusion about dosages, types, and combinations. Hormones have been shown in study after study to significantly raise a woman's risk of both ovarian cancer and breast cancer. And I'm not sure doctors are making this risk crystal clear when desperate patients beg for relief.
The latest study, published in July's Journal of the American Medical Association is just the latest salvo. Researches at Copenhagen University in Denmark found that taking hormones raised a woman's risk of ovarian cancer by 38 percent. This seconds a number of previous studies that had concluded hormone use raises ovarian cancer risk by 30 percent compared with no hormone use.
But here's what was different. The large study, which followed 8,300 women, found that hormones raised a woman's risk about the same amount whether she took estrogen-only or combination therapy. The study also found increased risk regardless of how long a woman takes hormones, whether they're synthetic or plant-derived, and whether the hormones are delivered by way of a pill, a patch, a cream, or some other form. Previous studies had found the risk to be higher with estrogen-only therapy and with pills, factors that weren't found to make a difference in this study.
The ovarian cancer news comes on top of a steady drumbeat of bad news about the connection between hormone therapy and breast cancer. This past winter, researchers at Stanford showed that taking hormone therapy for five years doubled breast cancer risk. Studies have also found that tumors are diagnosed later, at a more advanced stage, in women taking hormones compared with women who aren't.
The news isn't all bad, though. The Danish researchers took the additional step of calculating the absolute risk for any one woman of getting ovarian cancer, and found it's still quite small. Their projection: For every 8,300 women, hormone therapy would result in one extra case of ovarian cancer a year. The thing is, though, that even a small increase in risk is scary because ovarian cancer is so deadly; this year, the American Cancer Society predicts 21,550 new cases of ovarian cancer and 14,600 deaths from the disease.
So what should you do if menopause or perimenopause symptoms are making you crazy?
Start by looking into medications and treatments other than hormones:
"¢ Anti-depressants can help with mood and memory problems
"¢ Lubricants can help with sexual issues
"¢ Nonhormonal bone building drugs like Fosamax can help prevent osteoporosis
"¢ A nutritionist who specializes in menopause can recommend nutrients and dietary changes to combat symptoms
If nothing seems to work, talk to your doctor about how to balance your cancer risk with your need for treatment for menopause symptoms.
Your doctor can help you evaluate your cancer risk based on family history and other factors and help you make a decision that keeps you comfortable in the short term and healthy in the long term.