Caring Currents
Macular Degeneration: All Eyes Are on Hormone Therapy
Last updated: May 21, 2008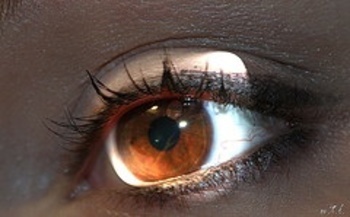 The decision of whether or not to take hormone replacement therapy (HRT) grew even more confusing recently with the news that women who take hormones cut their risk of macular degeneration in half. Researchers at Harvard surveyed 75,000 women as part of the nurses health study and found that those currently taking hormone therapy had a 48 percent lower risk of neovascular macular degeneration compared with those who never took hormones.
This is worth knowing about for elder women who've gone off hormones during the past few years as a result of the flood of bad news that HRT increases the risk of breast cancer, heart attack, and stroke. And that's still the case, experts say. However, age-related macular degeneration (AMD) is a big problem too; it's the leading cause of vision loss in those over 50.
The bottom line, according to the study's authors, is that the elevated risk of macular degeneration may outweigh the risks associated with hormones for those at significant risk for AMD, such as those with a family history of the disease. If you think you or a loved one might fall into this category, ask your doctor to help you evaluate the risks and benefits. (Thanks to blogger Barry Wheeler of AMD Support for summarizing this perspective so succinctly.) Because treatment options for AMD are somewhat limited, prevention is key. Some steps to take:
Wear UV protective sunglasses
Control high blood pressure
Limit dietary fat
Quit smoking
Have regular eye exams
Take eye protective vitamins
Any other prevention strategies you've heard of or can recommend?
Image by user WTL photos used under the creative commons attribution license.