Caring Currents
Beat the Holiday Blues With These 5 Stress-Busting Strategies
Last updated: Nov 27, 2009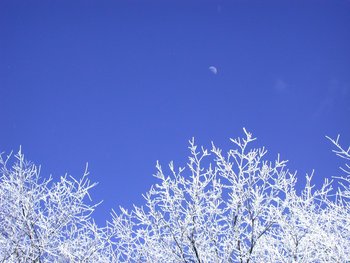 All Rights Reserved
Even when you know life doesn't always live up to the sentiments of a Hallmark card or Verizon commercial, it can be really hard to admit that the holidays bring you down. For many of us, this time of year isn't all candlelit dinners, smiling faces, and sentimental toasts. Instead, it can be full of reminders of people we've lost, relationships in distress, happier times gone by.
Even if we're lucky enough to have the blessing of family celebrations in our life -- and many people don't -- family gatherings can be tense and stressful. It's all too common -- especially for caregivers or those with major family responsibilities -- to wake up the next morning feeling let down, exhausted, or overwhelmed as we look forward to the next set of holiday events to plan.
At the same time, we want desperately to enjoy the holiday season, to savor the wonderful moments, and store up good memories to carry us through the rest of the year. Here are some suggestions that experts say can help fend off the holiday blues.
1. Beware of Unrealistic Expectations.
This is probably the number one holiday saboteur for most women -- the feeling that it's your job to create the "best holiday ever" for those you love. Why is this so dangerous? Because you're setting yourself up for failure; things will go wrong, certain things won't turn out as planned -- that's just life. A therapist taught me an interesting trick, that works really well when the "it has to be perfect" and "but what if they're disappointed?" tapes start playing in your head.
She told me to look back and make a list of holiday "disasters" -- the times that things really did go wrong. How large do they loom in your memory now? Have some of them become favorite stories, retold to gales of laughter every year? Doing this helps you realize that some of your family's most memorable moments were times when things went awry. And even true disasters, like the Christmas my daughter overheard us saying there was no Santa Clause and was sad all day -- don't loom as large when you look back in the context of all the many holidays you've spent together.
2. Allow Yourself to Say No to Things that Bring You Down.
If there's something you know will make you sad, it's okay not to do it this year. Really -- it can be that simple. There's no need to endure something that brings up bad feelings or sad memories. Here's my example: Every year at Christmas, my dad and I used to take my daughters to ride the Tilden Park Merry Go Round, a wonderful historic carousel that's lavishly decorated for the holidays to raise money for charity. When I tried to go the year after he died, I cried and had to stay in the car. So for many years we didn't go, and I would feel terrible about that when my kids looked at photos and asked why we couldn't do that anymore. But when enough time passed and I finally felt able to resume that particular family celebration, it became that much more meaningful. Now we shout "To Beepa!" (their name for their Grandpa) as we take our first ride, and it's become a ritual of remembrance.
3. Scale Back On Shopping.
We're all on tighter budgets this year, and that's okay. In fact, it can make the holidays more fun rather than less. Think about old-fashioned ways to enjoy the season; string popcorn and cranberries for the tree, or gather friends together for a potato latke-making party. Discuss gift expectations ahead of time, so everyone's on the same page and the fear of "disappointing" people doesn't become an underlying stress. Maybe each person gets just one big gift along with a few homemade ones, or maybe you all agree on something wonderful you can do together, and that becomes your gift to one another. You'll have a lot more time for the fun stuff when you're not spending your days at the mall.
4. Avoid Exhaustion and Burnout.
The secret to this to is delegate, delegate, delegate. And before you do, think about which tasks you really enjoy, and which ones are best left to others. If you really don't love to cook, but you love to decorate or make the flakiest piecrust in the family, then don't feel uncomfortable choosing those tasks for yourself, and asking others to handle the roast. Catch yourself when you find yourself standing on ceremony -- some of the most enjoyable holiday meals are potlucks.
5. Don't Let the Holidays Keep You From Taking Care of Yourself.
You're the lynchpin here, so taking care of yourself is essential, or you won't be able to take care of others. Even though the holidays can feel like one big to-do list, try to maintain your regular routine as much as you can. Not getting enough sleep makes mood swings much worse, and exercise is the best stress-buster there is.
Even when you feel like you could rush from dawn to dusk and still not get everything done, force yourself to make time for a walk. And go to bed even when you feel like you should stay up to accomplish "just one more thing" -- chances are, it'll keep 'til tomorrow.
Stress and sadness are like gremlins waiting to pounce when you're over-tired or haven't had any fresh air in days, so think of a healthy routine as a way to vaccinate yourself against the blues.