Caring Currents
Healthy Gums May Keep Type 2 Diabetes in Check
Last updated: Jun 12, 2008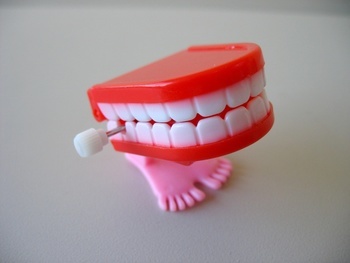 Who would have thought that brushing and flossing would have an impact on type 2 diabetes?
Turns out to be true on both the prevention and treatment fronts. People with severe periodontal (or gum) disease may be at greater risk for developing type 2 diabetes, and folks who already have diabetes may find that diabetes makes gum disease worse and, conversely, having gum disease may make blood sugar control more difficult.
But those with diabetes can help control gum disease and ward off serious diabetes complications by taking care of their pearly whites, according to a review of several recent studies discussed by dentists at the American Diabetes Association's annual scientific meeting in San Francisco last weekend.
Here's the tricky part: Gum disease, an infection and chronic inflammation of the delicate tissues surrounding and supporting the teeth, is often painless, so those with the condition may not even know they have it .
There's a simple solution: Make sure your parents see a dentist for a check-up and cleaning twice a year -- or more often, as recommended, if they already have the gum disorder. That should give everyone something to smile about.
Image by Flickr user greefus groinks used under the Creative Commons attribution license.