Caring Currents
Season's Greetings Cards, To and About Someone With Dementia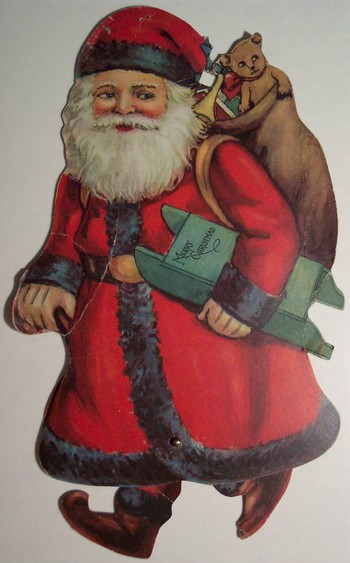 All Rights Reserved
With every holiday card you send, do you write about dementia? If you're an Alzheimer's- or other-dementia caregiver, do you take pains to update friends and family about the condition of your loved one when you send Christmas/Hanukkah/Kwaanza/New Year greetings? Or do you just send a cheery message and not mention anybody's cognitive state (except maybe jokes about your own fuzzy memory?)?
Cards from you and your loved one
Season's greeting-card etiquette seems to be divided into two camps: Those who say it's best to keep things heartfelt and cheery without over-sharing -- and those who endorse the longer letter form as an opportunity to keep others informed about the ups and downs of the year.
Seems like more and more of the cards I receive are mentioning parents' and spouses' fragile health status. That reflects our ages, our growing numbers as caregivers (65 million strong, says a [new study] (http://www.caregiving.org/data/CaregivingUSAllAgesExecSum.pdf)!), and a welcome new openness to discuss former "unmentionables" in our lives, like Alzheimer's and cancer.
For example, one of my friends' mothers used to plan detailed Christmas photo montages with funny accompanying verse. Then a few years ago the letters came dictated to a daughter ("Momma says"¦"), but Momma signed them; soon after, the daughter was doing both writing and signing -- but the missive still clung to the year's highlights (none of the low-lights, like the fact that Momma had a live-in caregiver). Finally last year Momma's Alzheimer's was referenced. This year's card describes her life in terms like, "Her short-and long-term memory continue to fade"¦but we're grateful that she continues to remember us."
I don't know that there's any right or wrong way "" though the candor is refreshing. Maybe the most correct answer is to tailor how much you say to your audience (it is nice to get those individualized messages, if you have the time). (If you don't, keep reading"¦)
Cards to your loved one
One reason to send cards: To receive them. For someone with dementia, a holiday card can be a little gift that literally keeps on giving, in several ways:
1) Season's greetings: Each card serves as a little reminder of the season every time they see it. Keep them on display or in a basket within reach. My Dad loved to re-read cards over and over.
2) * A touch of tradition:* People in their 60s, 70s, and 80s grew up in the heyday of sending and receiving Christmas cards by mail, so cards really resonate with them.
3) Being treasured: Don't just sign your name. While you're at it, write a few lines about what the person means to you.
4) Thinking of you: A picture is another kind of (possible) memory prod. Enclose a family photo and write each family member's name under his or her face.
5) Remember this: Consider enclosing an oldie-but-goodie photo of you and the person with dementia, the gift of a memory.
What if your only thoughts about mailing cards this season are "ha ha ha" instead of "ho ho ho" ?
Make calls instead. One thing I really liked was a line in another card from a dementia caregiver mentioning how much his mother enjoyed receiving Christmas greetings. "Mom's phone number is xxx. If you do call, she may not remember you and you'll have to 'carry' the conversation. She's limited in her responses, but she really seems to enjoy listening to people."