Caring Currents
New Gadgets to Help the Old
Last updated: Sep 16, 2008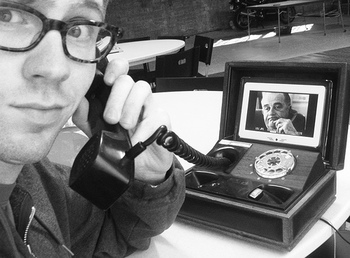 Getting older isn't what it used to be. At universities and private labs around the country -- and the world -- engineers and scientists are constantly coming up with new gadgets and innovations that can ease the challenges of aging and help you stay connected with older family members.
Here's what's coming down the pike right now:
The iShoe. Erez Liberman was an intern at NASA when he began working on a shoe that would help monitor balance problems in astronauts returning from space. It didn't take long for the MIT grad student to realize that the device -- which takes measurements of the wearer's balance with every step -- would be equally helpful to his elderly grandmother, who had suffered a bad fall  a few years earlier.
He and a team at MIT are now testing the iShoe on a group of 60 non-astronauts and developing a model that will report imbalances directly to the wearer's doctor, as well as correcting them on the spot by stimulating the feet when a wobbly elder gets off-kilter.
Video phones in nursing homes. Loneliness, isolation, longing for a familiar face -- these are bigger problems for many making the transition to nursing home living than getting used to the food or a new routine. Even if you're lucky enough to live close to relatives in a nursing home and can visit frequently, they still go to bed each night and wake up each morning without the comfort of a loved one's presence.
A national team led by University of North Texas communications researchers is tackling this issue by studying whether giving nursing home residents video phones -- which transmit a two-way image as well as sound during a call -- can help improve communication between residents and their family members or other offsite caregivers, and decrease depression in the process.
For this one, why wait for the study results? Videophones are easy to use and readily available online and in consumer electronics stores. Prices are dropping but a good phone is likely to run $200 on up to $700 with all the bells and whistles, plus a monthly service charge. Unlike Internet videoconferencing, no PC is needed, but the nursing home probably will need to have a broadband connection, so check with your parents' nursing home or retirement community about whether they have broadband before considering making the investment.
Meanwhile check back frequently for more updates from the new frontier of aging.
Image by Flickr user Ian Broyles, used under the Creative Commons attribution license.