Caring Currents
Free Caregiving Help -- From Your Job?!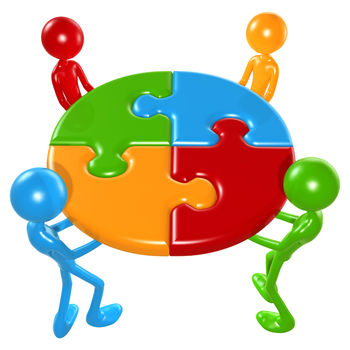 All Rights Reserved
In the past two years, one of the hottest topics under discussion among managers and human resources (HR) experts at companies around the country has been "eldercare assistance." Employers are belatedly figuring out (reality check, please!) that a high percentage of employees -- particularly women in their 40s and 50s -- are caring for a parent, spouse, or other family member. If this is you, want to hear what good company you're in? Recent statistics show:
41 percent of baby boomers with a living parent are providing care through personal help, financial assistance, or both.
Of those who aren't providing care for parents now, 37 percent think they will some day.
60 percent of those caring for an older adult are working "" most full-time.
It's not only us, the caregivers and employees, who are unhappy about this juggling act; employers aren't thrilled either. According to a report by MetLife, the annual cost to employers for full-time employees who are caregivers of seniors is $33.6 billion dollars. Another way of putting this: Companies are losing more than $30 billion a year because of absenteeism, elder-care crises, unpaid leave, workday interruptions, and employees downsizing from full-time to part-time or leaving altogether. You can imagine that this news made managers sit up and take notice. The result is that companies suddenly see the value in helping employees ease their caregiving responsibilities. According to the same survey, one quarter of U.S. companies reported adding eldercare assistance to their benefits package.
How to Use Eldercare Assistance to Save Money
Eldercare assistance is HR-speak for a packet of benefits aimed at helping employees care for aging relatives. What this means for you: Your company may pay for all sorts of help that would usually cost you money.
Eldercare benefits can include:
A set number of hours free or at reduced cost to consult with a geriatric case manager, who can help find housing, medical, and transportation solutions for seniors.
Flexibility on "sick days," so employees can use them to care for an ailing relative.
A referral hotline to help employees navigate the maze of senior services available in their area.
"Back-up" care for parents or children, free or paid for at a discounted per-day fee.
Reimbursement for in-home care or adult day care.
Caregiver support groups.
Discounted or free therapy for caregiver stress and burnout.
Access to free ambulance service.
Lunchtime seminars on topics from retirement planning to Medicare Part D to Alzheimer's and other health issues.
Discounted long-term care insurance that employees can buy for older family members.
Some companies have even gone so far as to hire an on-staff eldercare specialist who can talk to hospital discharge planners for you; help you with powers of attorney, living wills, and estate planning; and run interference on other caregiving tasks such as finding assisted living.
But recent surveys show that a surprisingly high percentage of employees don't know about these services, don't know how to use them, or don't utilize the full extent of what's available. (Often, not a lot of explanation is offered in employee handbooks.) So here are some suggestions for getting top dollar out of any assistance your company offers.
Make an appointment with human resources, if your company has a separate department, or with your manager specifically to talk about this issue.
Keep the conversation very specific; explain your situation and ask what services your company can provide that may help.
Find out your company and state rules governing family medical leave. In California, where I live, for example, we now have required paid leave for anyone with a seriously ill parent, spouse, or child. (Federal law provides up to 12 weeks, but it's not paid.) California employers must provide 55 percent of weekly pay, to a maximum of $840, for up to six weeks. About half of states are considering similar laws.
Ask about your company's policies regarding flex time, sick leave, and working from home. Make sure you have an agreement with your boss that you understand clearly and feel comfortable with. If you're always feeling like you "should be at work" (or worse, pretending to be working with e-mails sent from your mobile phone while sitting in the waiting room) when you're caring for a family member, your stress level is going to skyrocket.