Caring Currents
Fraud Protection for Your Parents (and You)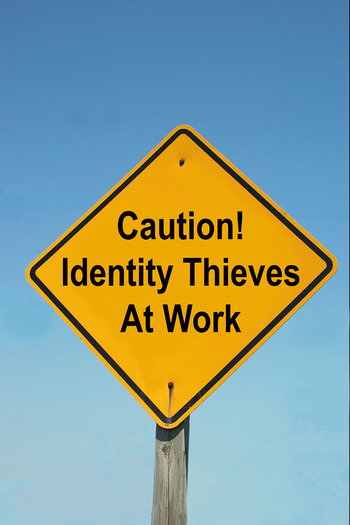 All Rights Reserved
The IRS is warning taxpayers that scammers are sending out fraudulent stimulus checks and letters to lure seniors and others into giving up personal information that could then be used to access bank accounts. Luckily there are some easy -- and free -- ways to protect yourself.
The so-called phishing scams aren't targeted only at seniors, but since many older people filed taxes for the first time in years in 2008 in order to qualify for their stimulus check, they may be particularly suscptible to the scam.
In one such scam, phishers are calling taxpayers and impersonating IRS employees by asking for more information to complete the rebate paperwork. In another, people are receiving e-mail messages with a link to click where they fill out a form for direct deposit of the rebate. In both cases, the con artists are hunting for personal information that they can then use to "empty the victim's financial accounts, run up charges on the victim's existing credit cards, apply for new loans, credit cards, services or benefits in the victim's name, file fraudulent tax returns, or even commit crimes," according to the IRS.
As the IRS notes on its Web site, victims of identity theft can spend years trying to clear up the damage that identity thieves can inflict on their credit. If your parent isn't Web-savvy, make sure they understand that they should never click on a link from any questionable looking e-mail, and never give personal information out over the phone or via e-mail.
Another important way to protect yourself or your parent from indentity theft is to sign up for a credit monitoring service. These services typically monitor any changes in your credit file, from new credit lines opened to late payments to unusual charges on a credit card, and alert you to any new activity. Credit monitoring can catch any identity theft quickly, before years of damage have been inflicted on your credit.
Credit monitoring is extremely useful, but can be expensive. However, as part of a class action lawsuit settlement, credit agency Trans-Union is making their credit monitoring service available for free to anyone who had a credit card or open line of credit (includign a house or car loan) from 1987 to 2008. (According to Kiplinger, Trans-Union agreed to offer free credit monitoring as a settlement to a lawsuit that claimed that the company violated the Fair Credit Reporting Act by selling lists with consumers' personal information.)
To get the free service:
Go to www.listclassaction.com from now until September 24.
Choose between two options: six months of free credit monitoring, with the right to a cash payment (if there is a cash distribution) and the right to file an individual lawsuit against TransUnion. Or you can sign up for nine months of "enhanced" services, but you won't receive any cash payment and you can't file a lawsuit against the company.
Call 866-416-3470 for more information or for help signing up.
The court hearing is scheduled for September 10, so the free monitoring service should be up and running shortly after that. In the meantime, tell your parent to be on the lookout for any suspicious IRS phone calls or e-mails and to be stingy about sharing their personal and financial information.
Photo by Herb Greene/Big Stock Photo