Caring Currents
Five Tips for Keeping the Sandwich Together
Last updated: Apr 22, 2008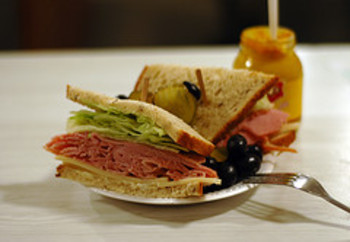 Last week we heard from a sandwich generation reader who nearly lost it trying to be "Superwoman" -- caring for six children and three aging parents -- before finally reaching out for help.
Happily, help is available for those of you caring for elderly parents in your homes, if you know where to look and -- most importantly -- aren't afraid to acknowledge that no one can climb this hill alone.
Here, as promised, are a few ideas for securing help with multi-generational care giving:
Call Superman. Forget about gender roles -- care giving is a family responsibility, and sharing it lessens the weight for all involved. There's no shame in asking your spouse for help.
Hire a part-time caregiver. If you're not familiar with agencies in your area, try the National Private Duty Association. Depending on your parents' income, they may even be eligible for publicly funded supports, such as the Cash & Counseling program, a Medicaid waiver program available in some states that covers in-home care and an array of other services.
Look into respite care. Many assisted living communities will take in and care for a parent on a short-term basis so you can go on vacation,or just take a break. And who knows? Your parent may surprise you by discovering she really likes it there and deciding to stay.
Turn to the pros. The National Association of Social Workers have a website, helpstartshere.org, with a special section dedicated to the needs of those caring for the elderly.
Cut yourself some slack. You're doing your best, and if a home-cooked breakfast for the whole family before you head out to work is more than you can handle, there's nothing wrong with a bowl of cold cereal--you're still a great daughter/mother/sandwich-holder-together.
Image by Flickr user Marshall Astor, used under the Creative Commons attribution license.