Caring Currents
Desperately Seeking Senior Care Specialists
Last updated: May 17, 2008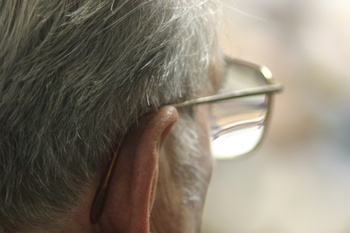 If you've had difficulty finding a physician knowledgeable in treating the elderly, you're far from alone. And this shortage of geriatric specialists is only going to get worse. The "Silver Tsunami" is coming -- baby boomers on the verge of retirement -- and on their wish list: A physician who specializes in treating older people. But, according to a recent survey , few can locate such a doctor.
Nearly 9 out of 10 women polled considered it important to have a doc with senior-care expertise and some 26 percent say their health may have suffered because their provider didn't have such training, according to a nationwide survey of adults 55 and over, conducted by Zogby International for ASAH or the American System for Advancing Senior Health.
These findings are borne out elsewhere. A report last month from the Institute of Medicine revealed that geriatricians are already in short supply. And, if current trends continue, the nation may have just three geriatric specialists for every 20,000 older Americans by 2050, according to a study released this month.
Potentially scary stuff for those heading into their senior years.  If you're currently caring for aging parents maybe you're already living this dilemma. What resources helped you find practitioners with this expertise?
Referrals from family, friends, and health professionals are good places to start. Online, check out the Medicare website's find a doctor tool , or a similar service at the American Medical Association's site (for specialty, click on "geriatrics"). A Google search using the terms "find a geriatric specialist" also yields results. To check that a physician is indeed certified in geriatric care, visit the American Board of Medical Specialists .
Caring for frail, older people may not seem as sexy as saving lives in the E.R. or wiping out diseases using the latest laser technology. But finding a physician who values helping a senior manage complex, chronic conditions and making them feel better...that's worth searching for, isn't it?
Image by Flickr user grendelkhan used under the Creative Commons attribution license.