Caring Currents
Assisted Living in Challenging Times -- Planning Is the Key
Last updated: Aug 26, 2008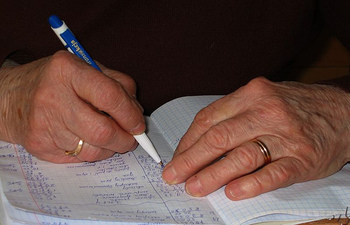 Recent headlines paint a troubling picture for seniors hoping to live out their years in assisted living.
A new study from Prudential finds that assisted living costs are up 13 percent from two years ago, averaging $3,241 per month nationwide, or about $108 a day.
NPR reports on a large assisted living chain that has been evicting elderly residents when they run through their life savings and turn to Medicaid to pay the bills. Overall, according to the NPR piece, the assisted living industry has little space for those without assets -- while the number of assisted living communities has mushroomed in recent years, the number of beds for Medicaid recipients has dropped, to about 10 percent of the total.
Fox News offers a troubling image of 100 or so elderly folks camped out overnight in the hope of getting an application for hard-to-get affordable senior housing units in Houston, where more than 600 are already on waiting lists.
Then there's the housing market. Many seniors count on selling their homes -- their major asset -- to pay the bill for assisted living, so the current weak housing market is one more thing to worry about when calculating the retirement numbers.
None of this, however, means assisted living won't be there if your parents need it. It just means you need to do some careful planning to make sure your parents don't find themselves in the shoes of NPR subject Cordelia Robertson .
Here's where to start:
Do the math. The time for a thorough review of your parents' financial situation is before they need to move. Do they have long-term care insurance? Are they eligible for Medicare or Medicaid , and if so, what's covered? What are their income sources and assets? Do they own a home and, if so, what is its appraised value? You and your parents may want to meet with a Certified Senior Advisor , or the family financial advisor, to better understand their financial situation and how far it will carry them if they need to move to a retirement community. Crunch the numbers on a few scenarios: moving now or in ten years; living to 80, 90, or 100.
Ask the question. When you're researching assisted living or other retirement communities, make sure you ask about their policy on accepting Medicaid, even if you think your parents will never find themselves in the position of needing it -- and ask for a copy of the policy in writing.
Have a back-up plan. Have a family meeting with all the siblings, and talk about what you'll do if money runs out and Medicaid falls through. Is there low-cost senior housing in your area? Is there a family member who could take on the care of your parents?
With careful financial planning, you may never need to turn to "Plan B," but you'll sleep better knowing it's in place.
Image by Flickr user jurek d. , used under the Creative Commons attribution licence.