Caring Currents
Older Family Members Don't Have Enough Money? New Tool Helps You Find Financial Benefits
Last updated: Jan 27, 2010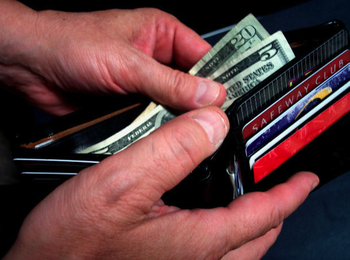 At Caring.com, we constantly hear stories of frustration and pain as our users try to help their aging parents, spouses, and other family members continue to live in health and safety. We also get many requests for information and assistance from users whose family members can't make ends meet.
One of the hardest issues to manage for older family members and caregivers is understanding and negotiating the maze of legal and financial issues around Medicare, Social Security, and other financial benefit systems.
Last week, we ran a news story that recounted how elderly people with diabetes can't pay for medications due to changes in the Medicare Part D drug benefit program. The article generated many comments from upset Caring.com members; they say seniors who take medication to control diabetes are falling through what's known as the "doughnut hole" in coverage. Without the aid, families are unable to pay for the drugs they need. Part of the problem is the many expensive drugs needed that aren't available as generics here in the U.S.
Happily, help is on the way. Yesterday in partnership with the National Council on Aging (NCOA), Caring.com launched a new version of a free Benefits Checkup tool that allows you to figure out quickly and easily which benefits you're eligible for. It's the most comprehensive free web-based benefit screening service available, and it gives you free access to the many benefits programs that are available for seniors with fixed or limited incomes and limited resources.
The Benefits CheckUp offers three different interactive programs; one helps you find benefits programs that older adults are eligible for, one helps you apply for Medicare's Rx Extra Help program, which for some people may solve the doughnut hole problem, and a third program includes all the forms and fact sheets you'll need to enroll in all the programs you're eligible for.
The other thing I love about these features is that they're easy to use, and they tell you ahead of time which information you may need to put your hands on before you start the application process. So go for it, and please let us know if our Benefits Finder features are working for you. We want to help!