Caring Currents
National Day of Listening
Last updated: Nov 28, 2008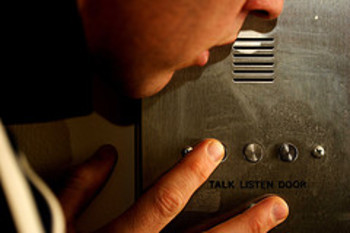 For the last few weeks I've written here about taking time to record your older relatives' stories over the holidays. It turns out it's the season: National Public Radio (NPR) has designated today, November 28, the day after Thanksgiving, a "National Day of Listening," and is encouraging people to "sit down with a loved one...and record a meaningful conversation."
According to "Morning Edition" host, Steve Inskeep, who kicked off the project with an interview of his mother, NPR is hoping that recording loved ones' stories will become a new holiday tradition. Check out NPR's website to find interviews by Inskeep and other NPR hosts and commentators.
I've been conducting an informal poll, and it's remarkable how many people wish they'd interviewed  their relatives before they died. They speak with longing about having missed an opportunity that's now lost forever. My mother, for example, wishes she'd asked her father more about her own mom, who died when my mother was a young child. "It was a subject we never talked about in our house," she says. "Aside from a few memories from my older sister and my aunt, I have no idea what she was like."
Another friend says her grandmother, who lived to be 112, had an incredible life, but my friend never recorded her grandmother's voice or wrote the stories down. "I remember her stories, but I wish I had them in her own words."
If you haven't interviewed a beloved relative because you're worried about being intrusive, or churning up recollections she'd just as soon forget, it might help to consider that you aren't just doing it for yourself. Listening to your older relative will help her put her life into perspective, and understand her legacy.
There's no mystery in this: We've all had the experience of discussing a dilemma with a trusted friend, and feeling a sense of relief and clarity as a result, whether our friend offered advice or not. The fact is that we all need to be listened to, to be able to reflect on our experience in the presence of someone who cares about our stories -- no matter how magnificent or trivial.
Caring.com expert David Solie makes this point in his book How to Say it to Seniors. According to Solie, understanding our lives and how we'll be remembered is an essential task of aging. This "legacy mandate" requires reflection and life review, and as caregivers for the elderly, we play an important role in the process.
As Solie explains: "Most of the depression we see in old people results from too little connection with an understanding, caring person. Left to fend for themselves...without anyone to ask the right questions and give the right support, our elders don't accomplish their legacy mandate. Our relationship with them...can mean the difference between a life that falls muted by the wayside, and one that is remembered and cherished."
For additional tips on interviewing your relatives, NPR offers a Do-It-Yourself guide to facilitating and archiving your interviews.
Good luck, and happy listening!
Image by Flickr user 
, used under the
Creative Commons
attribution license.