Caring Currents
Creating a Family Oral History: Asking the Right Questions
Last updated: Nov 21, 2008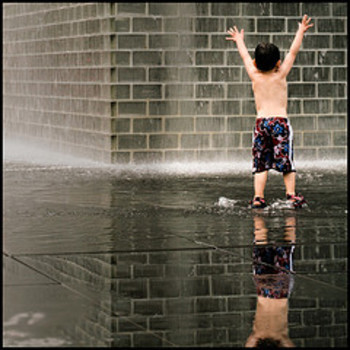 In my last post, I wrote about capturing your relatives' stories when you're together over the holidays. I'm going to follow-up this week with some more suggestions:
Getting started. As I mentioned earlier, your oral history project will be more fun for everyone involved if you keep your approach casual and low-key. You'll get the best and most memorable results if your relative's memories unfold in the course of relaxed conversation rather than a staged and formal interview. That said, it's important to take a little time to think about your list of questions. 
Asking the right questions. You'll probably need to ask your relative some basic questions as you go, to situate her chronologically and geographically -- questions like, "Where did you go to high school?" and "When did you move into the Grove Street house?" But don't get bogged down in where and when questions, or you'll end up with a very limited -- and boring -- oral history.
Avoiding questions that are too broad and generic. As a friend recently pointed out, if you ask your child, "What happened at school today?" you'll probably receive a shrug -- or an "I dunno" -- in response. On the other hand, if you ask, "Who got in trouble in school today?" you're likely to get a much more animated and colorful reply.
In the same way, if you ask your relative, "Did you have a happy childhood?" you're likely to recieve an equally uninspired response. But if you ask, "Did you have any accidents -- broken bones, stitches, scary moments -- when you were a kid?" you'll hear some compelling tales every time. Stories and specific details will make your oral history come alive.
 Some sample questions:
Did you have a best friend growing up?
Can you tell me about a time when you got in real trouble?
What games did you and your friends play?
Do you think your parents had a favorite child?
Do you have any funny or embarrassing anecdotes from your wedding?
Did you and Dad agree on how many children you wanted?
To give the oral history texture, you may want to ask a few questions about the historical climate in which your relative grew up. Some examples:
What did a can of soda cost when you were in high school?
Which presidents do you remember?
Were there minority students in your school?
Did your mother talk to you about the facts of life when you were a teenager?
Be sure to ask follow-up questions before you go on to the next topic. Consider your list of questions a starting point only, as you may find that your relative wants to talk about other topics, or that a question triggers a memory on an entirely different subject. What may seem like a digression can often yield the most interesting and evocative material. 
In future posts, I'll talk more about how to create a family oral history, including how to handle tough subjects, and how to put your material together once you've finished your interviews. In the meantime, I'd love to hear your tips about collecting oral history stories -- what worked and what didn't, and what you learned from the experience.
Image by Todd Baker used under the Creative Commons attribution license.